Denver Post: Center for Out-of-Court Divorce Offers New Alternative for Families
April 8, 2016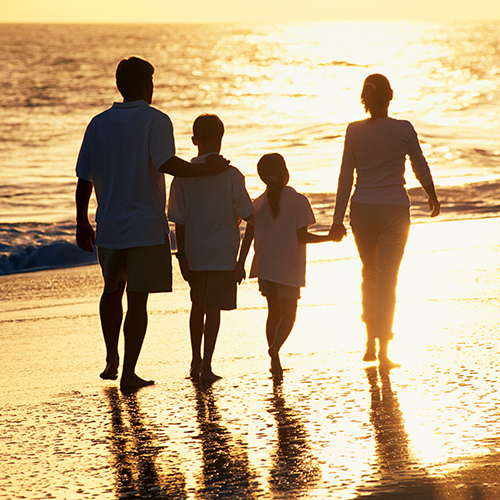 This week, the Denver Post published an article highlighting Denver's new Center for Out-of-Court Divorce, which provides a child-focused, less-adversarial, and potentially less-costly approach for families when parents are separating.
The nonprofit Center, based on the model developed by IAALS' Honoring Families Initiative, opened this fall and aims to serve several hundred families a year. Couples with children, who are "willing to sit in the same room and problem-solve together," are provided a multi-disciplinary suite of services, including "mediation, counseling, co-parent coaching, and financial and legal education in a holistic, non-courtroom environment." The whole process is offered for a flat fee of $4,500, compared to typical attorney fees in Colorado that can run between $10,000 to $30,000 for a single divorce.
The model and Center grew out of a recognition that courtrooms and the typical adversary nature of our legal system are good for many functions, but less so for family disputes.
"'It is not a very good way to handle parenting issues for people who are separating or getting divorced,'" said retired Judge Robert Hyatt, who conducts final hearings for couples at the Center. "'The minute they walk into the courthouse, they are consumed by the fact that this is a battle.'"
Sue Carparelli, Executive Director of the Center, describes their work as setting parents up with a solid foundation to move forward as effective co-parents after divorce, something that the traditional in-court process can neglect. "'[E]ven as they transition their relationship, they, for the rest of the lives of those children, remain parents together,'" she says.
"'This is not a cookie-cutter approach. We work with each family to understand the nuances that are going to be important for them. Who anticipates living where? What kind of schedules do they have? How are they going to handle child care? How are they going to handle transportation? Who's going to have what holidays?'"
Participating families have reported decreases in acrimony and feelings of bitterness toward each other and the process. "They've also reported an increased sense of well-being and an ability to communicate and effectively co-parent."
One client who recently finalized her divorce with the Center's help said that while the process does not prevent all frustrations while divorcing, the Center's process helped create a collaborative environment to facilitate compromise and prioritize the well-being of her children through it all.
'"It was just really a super positive experience. If anybody goes through this, this is where you need to go to get it started.'"
Dive Deeper
The current family justice system often works against the capacity of parents to reach fair, amicable, and cooperative solutions. IAALS developed new approaches to better meet the needs of families and children by providing access to comprehensive problem-solving services.
Read More