Do Not Delay: Courts Should Continue Reform Work During COVID-19
July 23, 2020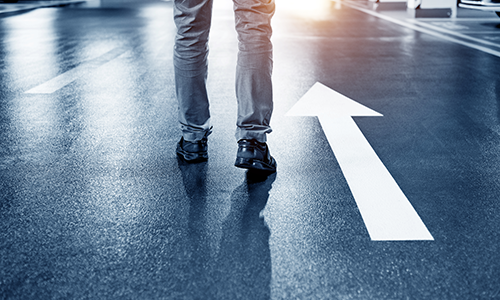 In early June 2020, Minister of Justice and Attorney General of Canada David Lametti announced that there will be an eight-month delay in implementing reforms to Canada's Divorce Act due to COVID-19. The pandemic "has shut down the courts and preoccupied provincial and territorial governments that need more time to align their laws and regulations with the new federal law." The reforms were expected to be implemented on July 1, but are now pushed back until March 2021.
The Canadian Press reports that the reforms included a comprehensive definition of family violence as well as a requirement that courts take into account any instances of abuse when making decisions about custody and care of children. In Canada, as well as in the United States, there is the expectation that courts will see a heavy increase in divorce cases due to a number of factors brought on by COVID-19, including domestic abuse victims being quarantined with their abuser and courts severely limiting their services. Unfortunately for Canadian victims of domestic abuse, any divorce case they bring to court prior to March 2021 will fall under the current Divorce Act, which makes no mention of family violence and does not require the court to take abuse into account when determining child custody.
This delay—and the underlying health emergency prompting it—highlights just how important it is that courts prepare for this and other types of possible disasters. While few could have predicted COVID-19 and the disruption it would cause, there are a number of practical steps courts must take now in order to meet people's needs in a world where going to a physical courthouse is even more difficult—and dangerous.
First and foremost, courts must bring their services to the people. Yes, there is every expectation that COVID-19 will one day go away and people will be free to congregate like before. However, one thing this pandemic has taught us is that anything can happen at any time, so we need to prepare ourselves now for another pandemic, catastrophe, or other life-altering event. Domestic abuse victims tend to suffer more than most during these times because they have a hard time escaping their abuser, so it is crucial for courts to remain functioning and continue to provide a variety of services (e.g., protection orders and divorces).
That is why it is vital that courts offer a virtual option for every in-person service. For those services provided only in-person, courts should figure out what technology, staffing reconfiguration, and other changes are needed to provide that service online, and then create a detailed plan on how to do so. The ability to access justice online will not only help empower domestic abuse victims, but it is also a giant step toward closing the justice gap.
Fortunately, there are numerous existing technological tools that courts can use to move processes online, and these tools are already being used in courts throughout the world. A program to fill out forms from a computer or phone? It exists. A program to file those forms with the court? It exists. A program to pay filing fees online? It exists. A program to hold telephonic or virtual hearings? It exists. And with many other steps in a case, there is a program that already exists to transition it virtually. In fact, many courts that were forced to go virtual because of COVID-19 implemented some of these programs in order to keep their cases moving along, and institutions such as the National Center for State Courts and the Self-Represented Litigation Network have compiled resource pages on which courts were implementing which technologies. These are great starting points for any court looking to provide virtual services.
Now more important than ever, courts must begin or formalize this transition. Delaying reform only means delaying access to justice.