Foundations for Practice to Change Legal Education—and Legal Hiring
September 6, 2016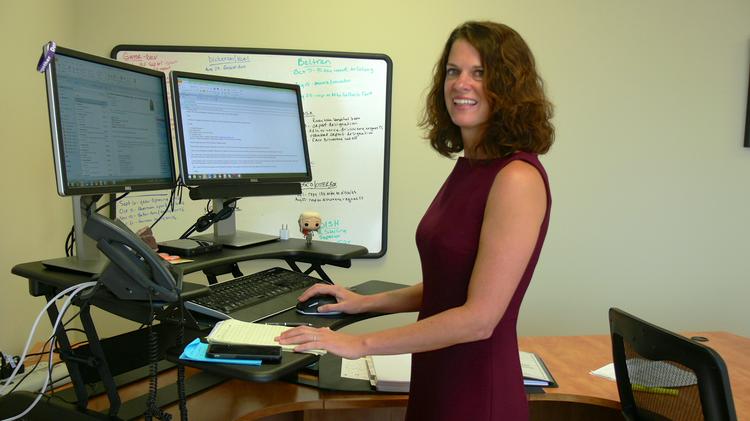 The results of our Foundations for Practice study continue to reverberate throughout law schools and the legal profession, and the concepts of "The Whole Lawyer and the Character Quotient" are being covered in the press as well. Recently, the Denver Business Journal spoke with Alli Gerkman, Director of Educating Tomorrow's Lawyers, about next steps for the project, including helping schools assess and teach some of the more intangible attributes—beyond the traditional legal skills—students need and legal employers look for when hiring recent graduates:
"We want to work with law schools and work with employers of new graduates to identify learning outcomes that law schools buy into and, crucially, that the lawyers buy into to develop a metric to measure whether each student is achieving those outcomes."
Measuring and teaching these desired characteristics will be no easy task, Gerkman admits, but with almost 40 percent of 2015 law graduates unable to secure full-time employment in a job requiring a law license, it is essential that law schools and legal employers work together to bring the legal education process in line with employers' needs.
According to Katie Reilly, a partner at Wheeler Trigg O'Donnell and an active member of the firm's recruiting process, the traditional hiring benchmarks such as LSAT score, school pedigree, and GPA are only part of the picture when it comes to identifying someone who has what it takes to be a successful lawyer:
"There are other very important traits that are perhaps even better indicators in how successful attorney's will be. … In our current system, there is no metric to measure [these traits]. Instead you are looking for clues and it's hard to pick up on that from their resumes. … It would be helpful if law schools could teach these skills in a very discreet and defined way, in an intentional and specific manner and then, hand-in-hand with that, develop metrics that are reliable so we don't have to read the tea leaves."
Foundations for Practice has shown that the profession is looking to hire recent graduates who have the total package: professional competencies, characteristics, and legal skills—but all need not be perfect right out of the gate. Importantly, Gerkman notes "it is character that will allow them to succeed and allow them to learn those practical skills over time."
"They need to show up with those characteristics, ready to learn the rest."
Mark Staines is a second-year law student at the University of Denver Sturm College of Law and contributes to IAALS Online. Please direct inquiries about this post to iaals@du.edu.