Growing Pains: Legal Education and Technology
April 25, 2019
In recent years, the legal profession has had to adapt to the needs of both litigants and law firms in a rapidly changing and more technologically adept society. As the needs of lawyers and those seeking legal services continue to change, law schools must also change to ensure their students can meet the demands of the marketplace. Many law schools have been developing courses based around technology and the law in an attempt to meet some of those demands; however, as discussed in a recent ABA Journal article, there is often a mismatch between what tech skills law firms need and the skills that these law school technology courses are actually teaching.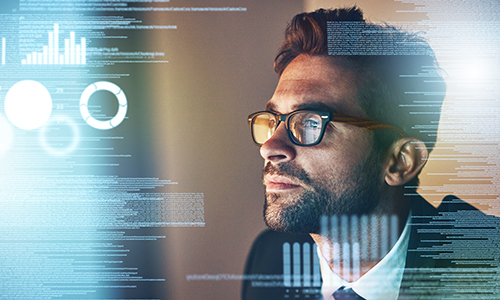 The main reason for this mismatch is that there is very little data surrounding the employment outcomes for students who participate in these programs. Law schools with tech programs often do not share or do not track employment outcomes and data for the students who graduate from these programs, and without the employment data it's much harder to assess whether these programs are successful or not.
"I have not seen much measurement, and they haven't been more specific in regards to jobs," said Alli Gerkman, Senior Director at IAALS. "Are they hoping to have students have more access to jobs, or to better jobs? I fear that many of these programs, while maybe they have done a good job in terms of creating solid learning environments for students, they have not done as good of a job in figuring out what employers who hire new lawyers are looking for."
Collecting and disseminating employment data for these programs would allow law schools to better determine which parts of their programs are valuable and hone in on exactly what law firms are looking for. This would also spur the creation of a larger legal technology market place, which would open up new job fields for lawyers, such as positions within legal startups, or even allow them to create new markets for their skills. For example, Dan Katz, Professor of Law at Illinois Tech – Chicago-Kent College of Law, believes that the unique curriculum offered in technology courses—such as the certificate course in legal innovation and technology that he offers— will give students a competitive advantage in the job market. However, the legal marketplace must signal that these skills are important by hiring students that possess them. He said:
"We need the labor market to reward the institutions that have decided to go forward with this. If you want to see these types of things at law schools, you have to vote with your wallet."
In any case, ensuring that law students are ready for the future of legal practice is one of the first steps in creating an efficient and responsive legal system and legal profession. Law schools and the legal industry must work hand in hand to ensure that law students are graduating with not only the skills they need to succeed, but also the skills they need to get hired. While opportunities to learn and use emerging technology may be useful for up and coming lawyers, these programs should also be part of a larger effort towards developing the fundamental qualities and abilities new lawyers need in order to be successful.
IAALS' Foundations for Practice project identified these competencies, skills, and characteristics—including Foundations such as the ability to be flexible and adaptable to changing circumstances, the ability to learn and use relevant technology effectively, and the ability to adapt work habits to meet demands and expectations—and is helping law schools implement them as a whole with a learning outcomes model developed in part through workshops with a variety of law schools and legal employers. These learning outcomes will not only provide a basis for incorporating Foundations into modern learning curriculum, but they will also provide more in the way of educational and employment data by offering a more effective means of assessing student learning for law schools and improving hiring practices that identify worthy candidates for legal employers.