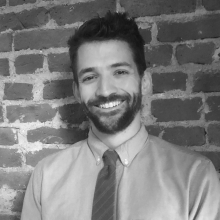 John Montgomery was the Communications Coordinator at IAALS. He was responsible for managing the online content for the organization and contributes to our marketing, print publications, and outreach efforts. He joined IAALS in October 2018.
Prior to joining IAALS, Montgomery worked as a Writing and Communications Contractor for the non-profit organization Educate!, providing support to the fundraising team in relation to content creation, editing, and fundraising opportunities.
Montgomery received his B.A. in English and Creative Writing from the University of Colorado. He also studied abroad at the University of Sussex in Brighton, England, where he studied Philosophy and History.