IAALS' Court Compass Project Receives Honorable Mention at World Justice Forum
April 30, 2019
IAALS' Court Compass project has received an honorable mention as part of the World Justice Project's World Justice Challenge 2019. The challenge, Access to Justice Solutions, "is a competition to identify, recognize, and promote good practices and successful solutions to improve access to justice" around the world. The competition states:
"Identifying and promoting good practices and successful solutions is essential to narrowing the justice gap."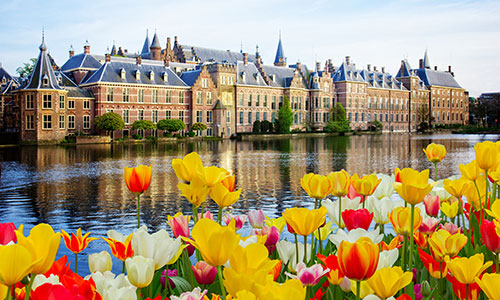 The Court Compass project has worked to redesign and simplify the divorce process in the United States. IAALS has directly incorporated real people who have gone to court in its work and recommendations. Through a series of user-centric design sprints, where these self-represented litigants and other court stakeholders gathered to map out existing pain points in the process and prototype test solutions in real time, IAALS gathered research to inform the development of simplified, technology-empowered solutions for divorcing and separating families.
Thirty projects have been selected as finalists to be showcased at the World Justice Forum on April 29 – May 2. IAALS Executive Director Rebecca Love Kourlis and Senior Director Brittany Kauffman will be in attendance, and Kourlis and Kauffman will speak on panels addressing legal regulation and evidence-based family justice reform.
The World Justice Forum is "a premier international event for the rule of law, convening governmental and non-governmental actors, private sector leaders, and members of the donor community." The theme of this year's Summit is Realizing Justice for All.