IAALS Mourns the Loss of Our Friend and Colleague Paula Littlewood
December 15, 2020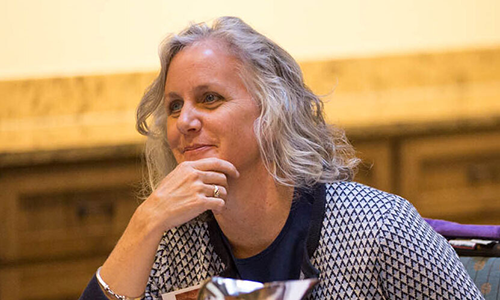 IAALS is deeply saddened by the news of Paula Littlewood's passing, and we extend our sympathies to her family, friends, and colleagues. Paula's partnership with IAALS was long and deep, and we will sorely miss her.
Paula represents the best of the legal profession, and the very best of us. She was a champion for the profession to live up to its potential, to improve and innovate, and to address the access to justice crisis head on. Paula was instrumental in helping IAALS chart our path toward reforming legal education and the delivery of legal services, and she played an enormous role in getting Foundations for Practice and Unlocking Legal Regulation off the ground. Paula also lent her voice to the IAALS Board of Advisors these last several years, always urging us to be bold and determined.
Paula had great vision for the future, which now rests in our hands.