IAALS Welcomes Brooke Meyer as New Manager
Associate Director of Communications
Former Communications Coordinator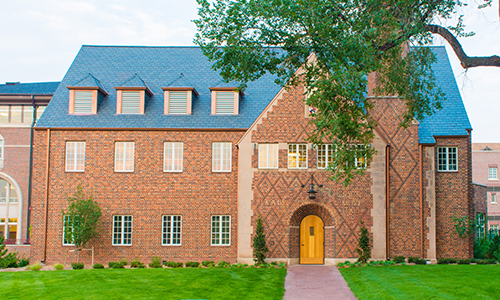 As we move into the New Year, everyone at IAALS is excited to be taking on new projects, creating new relationships, and continuing the important work that moves us toward a more accessible and efficient justice system. To help us pursue that goal, we are welcoming Brooke Meyer to our team, who will serve as a manager, working across our state and federal civil-focused projects, including the Civil Justice Initiative, discovery protocols, and dispositive motions.
Brooke joins IAALS after having litigated in the public and private sectors for approximately 15 years. She began her legal career at Baker & Hostetler's Denver office, where she focused her practice on products liability litigation defense. Brooke then transitioned to the Colorado Attorney General's Office where she represented state agencies in employment matters and litigated civil rights matters on behalf of the Colorado Civil Rights Division. From there, Brooke moved to the Colorado Supreme Court Office of Attorney Regulation as an Assistant Regulation Counsel, where she handled attorney diversion and disciplinary matters.
Desiring to return to the private sector, Brooke partnered with Livelihood Law, where her focus turned to providing her clients with personalized navigation of the attorney disciplinary process for attorneys facing ethics complaints, while also seeking justice for plaintiffs in employment discrimination matters. Wanting to increase the reach of her work at the state and federal levels, Brooke is excited to join the IAALS team to work on civil justice reform.
We are excited to welcome Brooke to IAALS, and we are very fortunate to have someone of her experience and caliber joining our team. We look forward to her insights and contributions to our mission of forging innovative and practical solutions to the problems facing the American legal system.