Join Us in Unlocking Legal Regulation: More Legal Service Providers, More Access to Justice, and a More Sustainable Legal Profession
October 31, 2019
The American legal profession is at a crossroads. Time and again, studies show that too many people are being left out of the civil justice system. Up and down the income scale, the vast majority of Americans cannot access legal assistance, let alone representation or advice if they have to go to court. Things are so bad that everyday Americans seek lawyers for help—or consider doing so—for only 16 percent of the civil justice problems they encounter. This has led to an influx of people representing themselves in court, with 76 percent of civil cases in state courts involving parties without lawyers. The practical reality is that people lack access to the justice promised to them by the rule of law that underpins our democracy, and this is eroding the trust and confidence in our legal system.
Yet, even though so many Americans need and want help with their legal problems, lawyers are struggling to maintain sustainable practices. In the past ten years the number of lawyers has increased by almost 15 percent—yet almost 32 percent of law school graduates in 2018 could not find long-term, full-time lawyering jobs within ten months of graduation. Despite the immense need for legal services and the ever-increasing supply of new lawyers each year, the people who need legal assistance remain unable to access it, and lawyers are struggling to make ends meet.
We cannot continue to expect people to confront legal problems without legal advice. We cannot expect lawyers to close those gaps alone. And we cannot expect legal services to meet the needs of Americans unless we expand their reach. Without change, the civil justice system will continue to be out of reach for most Americans.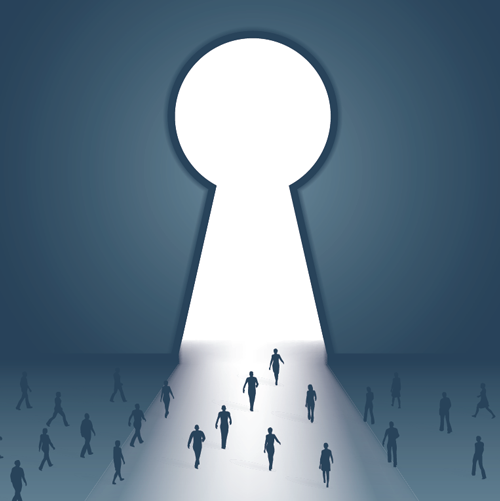 It is time that we reimagine how legal services can be provided. The restrictive rules that dictate how legal advice can be given, and by whom, need to change. For too long the rules have prevented the profession from taking a responsibility in this crisis—and by disguising economic regulation as ethical regulation, they have all the appearance of protecting the self-interests of lawyers instead of the public. But because of the economic restrictions, these very same rules have locked lawyers into archaic business models and practices, preventing them from reaching consumers, working with other professionals, and keeping pace with a rapidly changing society. That's why we must do more than merely tinker with rules. We must change the very framework with which the delivery of legal services are regulated. That is what IAALS' new Unlocking Legal Regulation project is all about. We are taking a bold step forward and laying the foundation for a consumer- and people-centered regulatory system that opens the door for more service providers, more legal services, and more sustainable practices in the marketplace.
As part of this project, IAALS is partnering with Utah to develop and pilot test a risk-based regulation system based off the model created by IAALS, which ensures high-quality services but doesn't restrict those services to just lawyers. Lawyers will continue to have a healthy client base who depend on their skillful expertise, and, in fact, will be freed from regulations that were never based in evidence, but only assumption. The risk-based approach will at the same time allow other providers to enter the market—with proper oversight—to assist those with unmet needs. IAALS will support its implementation and the processes, and evaluate how it's working over time—with the hope that more states can get on board in the near future.
This is our moment. The tipping point is here, and IAALS is helping guide the legal profession down a consumer-focused path. We are encouraged that more and more states and organizations are joining this conversation, and we intend to continue to be a resource for those seeking to make change for the better. That is why we have launched a new Knowledge Center to track what's happening around the country and the world when it comes to legal regulation. We encourage you to take a look and submit any additional resources you might have. The Knowledge Center is designed to be an up-to-date resource with current state recommendations, ongoing scholarship, and additional resources for those exploring how unlocking legal regulation can be achieved. And, we also encourage you to join the conversation online with #reimaginelaw and #unlockinglegalregulation.
By unlocking legal regulation, we will be unlocking the potential for new jobs, for better services, and for better legal outcomes for every American who needs access to justice. And that is central to our vision at IAALS: a legal system that works for all people.
Dive Deeper
Too many people cannot effectively access our legal system to protect their rights and resolve their disputes. But if we want to make legal services more accessible, we must re-envision how they are delivered. This project is about taking a bold step forward into a consumer-centered regulatory system—one that is competitive, broadly accessible, and better meets the needs of the people.
Read More