Leaders Call for the Expansion of Legal Services by Unlocking Legal Regulation
July 30, 2020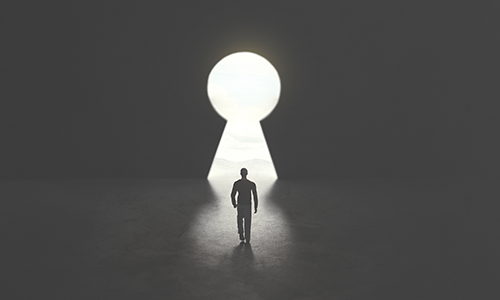 In just a few short months, COVID-19 created unprecedented havoc across the world, touching nearly every aspect of modern life. One area of disruption that has yet to fully materialize is the pandemic's effect on our legal system. 
Civil justice reform expert Rebecca Sandefur, professor at Arizona State University, told Law360 in April:
"[T]here is going to be a massive increase in ordinary people's need for assistance with civil justice problems. The dislocations related to COVID-19 will cause unemployment and all the cascading problems that emerge when people lose income (unemployment claims, unpaid bills, unpaid debts, rent and mortgage, stress on family relationships). People will run into challenges understanding, accessing and using the various programs meant to help people in hard times . . . [a]nd the deaths that result from this public health crisis will themselves create justice problems—probate, inheritance, heir property, access to records, for example—for the survivors of this tragedy."
Despite the reality we're facing—one in which masses of people are confronted with new and very pressing legal needs—there are some that question if now is the time for re-regulation of the legal profession to expand service offerings beyond just lawyers. Yet the traditional methods of providing legal services were already falling short before the pandemic began; state studies consistently show that up to 80 percent of Americans' civil legal needs go unmet. And, that percentage will more than likely grow in the fallout of the pandemic.
We cannot wait any longer and continue to impede progress or change while the justice system rapidly drifts away from the people it was meant to serve. We need bold action. It is time for us to reimagine the ways in which legal services in our country are delivered, including seriously considering the elimination of Rule 5.4 to facilitate the development of new, innovative business and service offerings that also permit outside investment and/or multi-professional business models. Unlocking legal regulation is the way forward.
Leaders across the profession have recognized this reality and are calling for immediate action. IAALS Executive Director (and former Arizona Supreme Court Chief Justice) Scott Bales and Utah Supreme Court Justice Deno Himonas recently addressed our country's broken civil justice system in an op-ed for Bloomberg Law, and that "we need to take bold steps to fix it."
"If we are going to approach our goal of justice for all," Bales and Himonas write, "we must enlarge our view of who can provide legal services and how they do so." Bales and Himonas recognize the leadership of Utah and Arizona as states that have taken significant steps to promote innovation and expand the delivery of legal services—all while protecting consumers. The Arizona model of change includes eliminating Rule 5.4 entirely and creating rules for entity regulation. Utah is also eliminating Rule 5.4's restrictions, and is proposing to establish an Office of Legal Services Innovation to oversee nontraditional legal services and providers as well as a regulatory sandbox, where such services and providers will be regulated and closely studied. Both states are opening pathways for paraprofessionals and tiered legal services to give consumers more options and alternatives to traditional (and unaffordable) lawyer-based services. And other states, such as California, Connecticut, Illinois, North Carolina, Florida, and New York, are close behind.
This piece comes on the heels of an op-ed series by Ralph Baxter and John Lund, published in The Recorder this May and June, which urges California to reform the rules governing the practice of law. Rule 5.4, the authors argue, prevents law firms from raising critical equity capital and also impedes innovation. "Without [Rule 5.4], lawyers could partner with hospitals and doctors, with accountants and social workers, and with technology companies and in other businesses. Lawyers could practice law with stable salaries and benefits as staff attorneys in consumer-focused law companies, serving more Californians through technology at scale." Upon the response from some attorneys, Baxter and Lund reinforced their stance: "We need to fix these rules. Not eliminate them." Ultimately, Californians (and for that matter, Americans at large) are not receiving the legal assistance they desperately need—and reforming these outdated rules will open up myriad channels to address this ever-growing problem.     
With millions of Americans unemployed, hundreds of thousands sick, and a recession on the horizon, states across the country need to pivot quickly in order to figure out how to create more accessible—and affordable—legal services. An unprecedented situation requires unprecedented solutions, and momentum for regulatory reform is only growing. Now is not the time for hesitation. Now is the time to double down on re-regulation.
Dive Deeper
Too many people cannot effectively access our legal system to protect their rights and resolve their disputes. But if we want to make legal services more accessible, we must re-envision how they are delivered. This project is about taking a bold step forward into a consumer-centered regulatory system—one that is competitive, broadly accessible, and better meets the needs of the people.
Read More