Momentum for Change: Read the 2022 IAALS Annual Report
March 30, 2023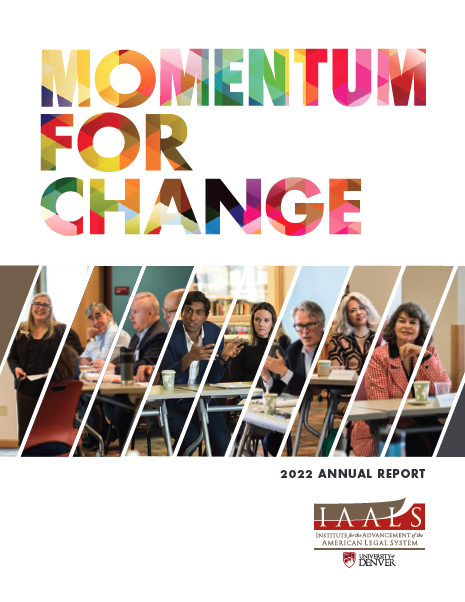 Over the last seventeen years, IAALS has built momentum for change across the American legal system—from civil courts to family justice, from judicial selection to the pipeline of legal professionals. That momentum continues to grow—as do our impacts—and our justice system is now exploring needed changes and aligning around a vision for a better future.
Every person from every walk of life deserves a trusted and trustworthy justice system that hears them, respects them, and responds to them. Everyone deserves to have affordable help with their legal problems. Everyone deserves equal justice under the law.
IAALS' work is making this vision a reality.
Over the course of its history, IAALS has sparked undeniable momentum to change the status quo, and our reach grows further each year. The projects we have undertaken in 2022 are reshaping our system for the greater good and set the stage for what comes next.
Thank you for being part of that momentum and the big things to come.