Mounting Calls for Action on Perceived U.S. Justice Gap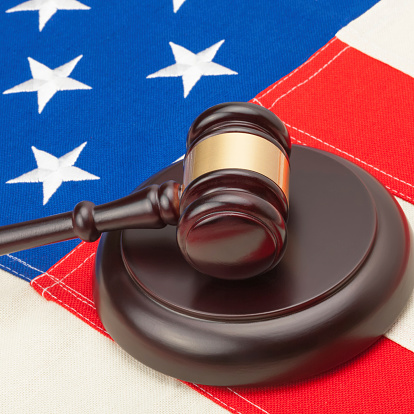 A robust discussion continues in the United States about the need to improve the delivery of legal services. During the American Bar Association's (ABA) National Summit on Innovation in Legal Services, participants explored ways to bridge the access-to-justice gap while staying ahead of the curve. Discussion points included the role of technology, new business models, regulatory reform, and the changing role of lawyers and law firms. During the Summit, ABA President William C. Hubbard cautioned, "We can keep acting the way we've been acting and risk losing the people we are supposed to serve, or we can embrace tech and innovation in order to help them."
At the ABA's 2015 Annual Meeting several weeks ago, Senator Dick Durbin, D-Ill. encouraged members of the legal profession to take innovative approaches in meeting the demand for affordable legal services. Sen. Durbin remarked, "We are falling far short in ensuring fair and effective access for all Americans to our system of justice." He also called on the profession to increase pro bono work and champion funding of legal services.
Recently, the Conference of Chief Justices (CCJ) and the Conference of State Court Administrators (COSCA) jointly passed a Resolution Reaffirming the Commitment to Meaningful Access to Justice for All. The CCJ/COSCA Resolution encourages the organizations' members "to take steps to ensure that no citizen is denied access to the justice system due to the lack of resources, or any other such barrier." Furthermore, the Resolution acknowledges that access to justice in adversarial proceedings involving basic human needs—including child custody issues—is one of the Conference's highest priorities.
The access to justice issue in the United States has also reached international proportions. Last March, the United Nation's Human Rights Committee asked the United States to account for its growing justice gap, highlighting the impact on outcomes between represented and unrepresented parties and the justice gap's disproportionate impact on women and minorities. Most recently, the United Nation's post-2015 Sustainable Development Goals, designed to establish a universal anti-poverty agenda, include a specific focus on access to justice. Included among 17 overarching Goals and 169 Targets, Goal 16 sets forth an unprecedented call for access to justice:
Promote peaceful and inclusive societies for sustainable development, provide access to justice for all and build effective, accountable and inclusive institutions at all levels.
Members of the legal profession will convene in Denver tomorrow and Saturday to build on this conversation during an ABA/IAALS conference—Client-Centric Legal Services: Getting from Here to There. Cosponsored by the ABA Legal Access Job Corps Task Force, the ABA Standing Committee on the Delivery of Legal Services, and IAALS, the conference will examine the 20th Century model of providing legal services. Included on the agenda is an Honoring Families Initiative presentation on the Cases Without Counsel study.