New Pew Report Highlights Trends in Debt Collections and Critical Need for Reform
May 29, 2020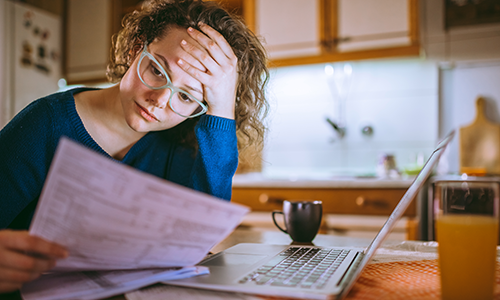 This month, The Pew Charitable Trusts released a new report that looks at trends in debt collection lawsuits in the United States and suggests steps that courts can take to modernize our state civil justice system and ensure access to justice. Pew has also called for these discussions to extend beyond state court officials, legal aid, and reform advocates to policymakers—noting that in many states "policymakers have not been a part of conversations about how and why court systems are shifting; the extent to which the changes might lead to financial harm among American consumers, especially the tens of millions of people in the U.S. who are struck in long-term cycles of debt; and potential strategies to address these issues." The economic impacts of the pandemic make these recommendations all the more critical and timely.
The report, How Debt Collectors are Transforming the Business of State Courts, highlights the extent to which business in our state courts has shifted over the past 30 years—from the 1990s, when the adversarial system of attorneys on both sides of a commercial dispute dominated, to today, where 76 percent of cases in our state courts include at least one self-represented litigant. That number grows to less than 10 percent of defendants with counsel when you focus in on debt collection lawsuits. The research shows this disparity has critical implications—those with legal representation in debt cases are more likely to be successful, either winning their case outright or reaching a mutually agreed upon settlement.
The report recognizes that multiple organizations have sounded alarms with regard to these trends, and that court leaders have taken notice. IAALS has been a leader in these efforts. Growing out of our work on the Civil Justice Initiative with the National Center for State Courts, the Conference of Chief Justices adopted recommendations in 2016 that recognized these trends and the critical need for reform, particularly in high volume cases including debt collection. Building on these initial recommendations, IAALS and the NCSC issued a white paper in February of this year, "Preventing Whack-a-Mole Management of Consumer Debt Cases: A Proposal for a Coherent and Comprehensive Approach for State Courts." The paper highlights the challenges as well as some of the promising reforms around the country, and proposes that they be expanded to apply to all types of consumer debt collection cases, broadened to address the multiple challenges for litigants across the court process, and implemented in every state.
Pew's report also highlights the efforts of states that have led the way in enacting reforms and calls for more extensive reform, identifying three key steps for states:
"Track data about debt claims to better understand the extent to which these lawsuits affect parties and at which stages of civil proceedings courts can more appropriately support litigants.
Review state policies, court rules, and common practices to identify procedures that can ensure that both sides have an opportunity to effectively present their cases.
Modernize the relationship between courts and their users by providing relevant and timely procedural information to all parties and moving."
These steps are fundamental and focus in on the need for an evidence-based, data-driven, modern approach to reform in these debt collection cases.
Pew's new report highlights the urgency of these issues and comes at a time when reform has taken on a new importance. Unemployment has surged in the face of the pandemic, and we should anticipate a similar oncoming surge in debt collection actions. Experts have already recognized the impacts of the pandemic on consumers, noting that they will be "in as much or more trouble" than the 2008 recession. That recession—and the resulting spike in debt collection cases—highlighted the enormous issues with debt collection in our system. It also spurred many of the reforms that we see today.
Yet, we are in a different posture today than in 2008: we have clear research about the issues, evidence-based recommendations for reform, and a call to action from leaders across the system. Now is the time to get ahead of the crisis and implement these reforms.