There have been significant efforts toward reform at the state level over the last ten years, including the creation of numerous state task forces and pilot projects. In partnership with the National Center for State Courts, we have supported the development of recommendations for transforming our state courts and have moved into a second phase where we have supported their implementation nationwide through the Civil Justice Initiative Implementation Plan.
Objectives:
To develop guidelines and best practices for civil litigation—including case management—based upon evidence derived from state pilot projects and other applicable research, and informed by implemented rule changes and stakeholder input, for the purpose of improving the civil justice system in our state courts.
To support implementation of those recommendations nationwide and transform our state civil justice system for the 21st Century.
In 2013, the Conference of Chief Justices adopted a resolution creating a Civil Justice Improvements Committee dedicated to developing recommendations for improving our civil justice system at the state level. With the Conference of Chief Justices' (CCJ) approval of those recommendations in July 2016, the Chiefs have issued a call to action to the state courts to improve their civil justice systems across all fifty states.
Following development of the recommendations, IAALS once again partnered with the NCSC on a three-year implementation project that includes developing tools to support implementation, providing technical assistance to state courts, supporting the implementation and evaluation of demonstration projects, and hosting regional meetings for states to develop action plans for reform.
We are excited to support this effort over the next five years as states step up to this challenge. We will continue to track state efforts through our Action on the Ground map, which provides a visual illustration of reform around the country.
IAALS formerly housed this work under its Rule One Initiative until 2018.
The Civil Justice Improvements Committee, chaired by Chief Justice Thomas Balmer of the Supreme Court of Oregon, began its work in May 2014. The Committee was comprised of a blue-ribbon group of legal and judicial leaders from around the country, including state chief justices, trial court judges, court administrators, attorneys, and academics. IAALS worked alongside the NCSC to support and contribute to the efforts of the Committee over its two-year existence. The ultimate recommendations, detailed in the report Call to Action: Achieving Civil Justice for All, were adopted by CCJ and the Conference of State Court Administrators (COSCA) by resolution in July 2016. The recommendations are a nationwide call to action to transform our state courts to meet the needs of litigants in the 21st Century.
"Strong leadership and bold action are needed to transform our system for the 21st century. With this Report, we have worked to provide the necessary insight, guidance, and impetus to achieve that goal."
Publications
The Conference of Chief Justices' Civil Justice Improvements Committee was formed in 2013 to examine the civil justice system and develop a comprehensive set of recommendations for civil justice...
By adopting the Civil Justice Improvements Committee Recommendations, CCJ and COSCA have issued a call to action to our state courts to transform and meet the needs of litigants.
To ensure that the Recommendations achieve this important goal, IAALS and the NCSC are collaborating on a three-year project, with support from the State Justice Institute, focused on implementation of the Recommendations around the country. Through the Civil Justice Initiative (CJI) Implementation Plan, under the direction of the CJI Steering Committee, IAALS and the NCSC are providing education, technical assistance, and practical tools to help state courts implement the Recommendations nationwide.
Recognizing that organizational change is a process, we first developed the Roadmap for Implementation to provide a clear step-by-step process for moving from initial assessment and definition of issues to working with stakeholders and implementing reform. State courts learn from their fellow states' experiences, which is why we are also working directly with four jurisdictions as they follow the roadmap. IAALS and the NCSC are providing technical assistance to support their efforts and then we will share the results in a series of published case studies.
Another key aspect of this project is a series of state court regional planning meetings where states can learn about the impact of civil justice reforms and effective implementation strategies. The purpose of the Summits is to encourage every state to learn about civil justice reform efforts nationwide, and to provide each state with an opportunity to develop an action plan for reform or other activities in their respective jurisdictions.
This implementation effort also includes demonstration projects, education, and technical assistance. To request a CJI expert for an education program or for technical assistance, you can complete the Request Technical Assistance Form. Additional tools and information are available at www.ncsc.org/civil.
Many states have heard the call to action. Click here to review the state civil justice reform efforts taking place around the country.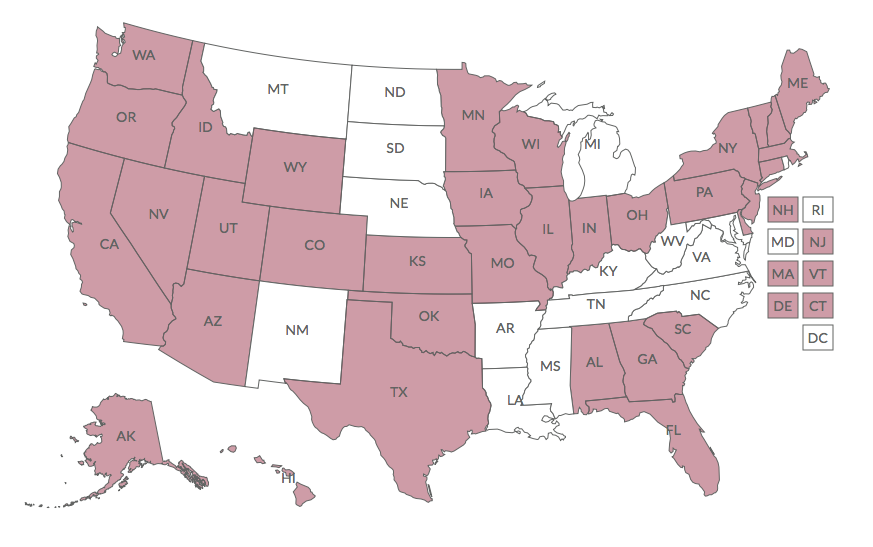 Civil Justice Reform: Essential Pathway Rules and Procedures
Minnesota Judge Jerome Abrams highlights the mandatory pathway assignments and the key differences across pathways in terms of case management and the corresponding tailored approach to rules and procedures.
National Center for State Courts (NCSC)