The Pandemic and the Justice for All Projects
February 8, 2021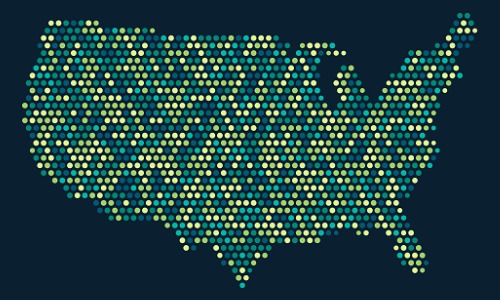 The pandemic has affected our civil justice system in many ways. It forced the system to go online to protect judges, court staff, lawyers, litigants, witnesses, jurors, and the public from the coronavirus contagion. It forced access to justice (A2J) entities to divert their attention to new information and assistance needs of persons caught up in the turmoil of the pandemic. It demonstrated the value of previous investments in technology and in community outreach efforts for rapid and effective responses to those new needs. It also caused A2J planners to change their perspective from focusing on services located in physical courthouses to those delivered online. Perhaps the most important role access to justice entities can play in the near future is to advocate for the retention of remote access systems for court appearances as well as for the delivery of legal and self-help services. 
These are my reflections following extended interviews with representatives of 14 Justice for All (JFA) projects over the last few months. The JFA is a grant program supported by four major foundations to create action plans for accomplishing the aspirational goal of providing "some form of effective assistance" to "100% of persons with an essential civil legal need" as articulated by the Conference of Chief Justices and Conference of State Court Administrators in their Resolution 5 in 2015. This goal reaches beyond persons involved in legal proceedings or disputes to persons who do not even know that the problem they face is a legal one or has an important legal aspect.
The first seven JFA states (Alaska, Colorado, Georgia, Hawai'i, Massachusetts, Minnesota, and New York) were awarded planning grants in 2016 and implementation grants when their plans were completed. Four additional states were added in 2018—Florida, Kentucky, Montana, and New Mexico. Their plans were completed shortly before the pandemic hit in the spring of 2020. The final three states were added in 2019—Illinois, Louisiana, and Michigan; they were in the inventory and assessment phase of their planning efforts when the pandemic struck.
Within a few weeks, virtually every state court system closed its courthouses to most staff and patrons and enabled judges and staff to work from home. Lawyers and other patrons could contact the court by phone, email, e-filing, text message, fax, and video conference. Work-arounds were created for notarization, witnessing, and "wet" signature requirements. Essential hearings could be held by phone or video conference. Lawyers closed their offices, as did legal aid organizations. They, too, instituted remote means of interacting with their clients and with the courts. 
Rapid, Revolutionary Change
For institutions with a well-deserved reputation for being change- and technology-averse, these changes were revolutionary. Almost overnight, every court system and most individual courts converted from brick and mortar institutions to online entities. Richard Susskind, in Online Courts and the Future of Justice (2019), advocated for such a transformation, but never imagined it could occur throughout the United States—and the world—within a matter of weeks. United States court systems showed that they are capable of planning and implementing dramatic changes, involving the procurement and installation of new technologies, quickly and effectively. One interviewee said, "What I had been hoping for—for twenty years—happened in two weeks." Another said, "We had been proceeding with baby steps; suddenly it was going whole hog."
Benefits for Courts and Users
These changes produced immediate access to justice benefits. Although many court matters were postponed indefinitely (and local and national moratoria limited landlords' ability to bring eviction actions), the number of defaults in the cases that did proceed dropped precipitately. Patrons found court appearances less burdensome because they did not have to take as much time off from work, get daycare, travel to the courthouse, or spend time waiting to be heard. Court proceedings were less stressful when persons were not in personal contact with someone they feared or disliked. Courts and legal aid organizations in very short order posted online information, new forms, and user guides for appearing remotely in court. 
While these efforts to transform court proceedings from physical courthouses to online platforms were spearheaded by the courts themselves, with few state JFA plans calling for expansion of remotely delivered services and remote court appearances, every Justice for All project immediately turned its efforts to ensuring that the transformed court processes worked for poor people and self-represented litigants. They made recommendations to state supreme courts for changes in rules and processes—some but not all of which were adopted.
Many access to justice commissions focused on alternative dispute resolution processes for eviction, domestic violence restraining orders, and or special debt collection defenses (such as shielding stimulus payments from the collection efforts of creditors). One eviction program in Massachusetts resulted in all participating tenants remaining in their rentals. Alaska developed a handbook for divorced parents on how to adjust parenting plans in light of the pandemic. 
Building on Previous Work
Because of their prior planning efforts, every state was able to bring together existing service providers—including courts, legal aid organizations, private bar members, social service entities, and community organizations. Several focused on engaging new groups, such as faith-based organizations, retired persons through AARP, and a host of volunteers put out of work by the economic slowdown, to provide basic legal information and links to accessible legal and non-legal service providers. 
Automation was a major component of many JFA plans, including the creation, testing and deployment of "portals" which informed users whether their issues were legal in nature, the legal term used for them, information on that legal term, and a referral to a legal or non-legal service provider who could help them with their problem. Other automation priorities were the development of document assembly applications that would ask users a series of questions (the "interview") and, based on the answers given, choose the appropriate legal form and populate it with the information provided. User-friendly electronic filing and access to court information in the form of flowcharts, videos, and workshops were also common elements that were put to use quickly and nimbly to convey information on CARES Act benefits, moratoria, unemployment benefits, and how to participate remotely in court proceedings.
The states that had invested most heavily in automation—both in the development and deployment of specific state of the art applications (such as a triaging portal) and in the creation of statewide structures to make the most effective use of those technologies—made good use of them in responding to the pandemic. 
The Black Lives Matter Movement Expands Scope of Work
The George Floyd demonstrations caused numerous state supreme courts to institute racial fairness and equity initiatives; the majority of them were assigned to the state's access to justice committee. For some commissions, this represented a significant expansion of their responsibilities. For others, issues of fair treatment of marginalized communities and meeting the needs of all persons had already been incorporated within their Justice for All action plan or were being addressed during their planning process. 
Remote Technologies Prove to Have Unexpected Value
As justice partners adjusted to the pandemic reality, they changed the way in which information and legal and self-help services were provided. Remote work turned out to have major benefits for service providers as well as for their patrons. Legal aid lawyers, particularly those in rural areas, were able to save time by appearing remotely rather than having to drive to make a personal court appearance. Self-help centers that had focused on person-to-person interaction had to convert to remote interactions, developing mechanisms for obtaining and delivering documents remotely.
These remote interactions proved to be effective. In some instances, such as clinics or workshops, the staff were able to serve more people online than they had in person. According to anecdotal information, pro bono programs experienced a sudden growth. Lawyers with time on their hands and an awareness of the suffering caused by the pandemic volunteered. They found that that their clients were more likely to appear for online sessions and to follow up on their obligations. They, too, benefited from not having to travel to court.
One specific example of this transformation of service delivery is illustrative. The Southwest Georgia pilot self-help program was located in a law library that served patrons from several counties in that region of the state. When the program staff began offering online services, they began serving persons outside their geographic area, reaching now into 91 of Georgia's 159 counties. The impact of their work was so obvious that the Georgia Bar made them a grant of $300,000 to continue the program for two more years. 
Creatively Addressing the Digital Divide
The major drawback to the virtual legal world mirrored the experience in our schools—many persons did not have the technology or the technological skill needed to take advantage of virtual resources. Courts, legal aid organizations, and JFA projects deployed a great variety of resources to address this technology gap, including kiosks in courthouses and cooperative programs with libraries, schools, social service providers, senior centers, DV shelters, legal aid offices, government offices, churches, ministers and volunteers, retired persons, college and law students, and even grocery stores. Hawai'i's internet providers gave the JFA staff a list of open Wi-Fi hotspots throughout the islands; they transferred the information to maps which they distributed widely.
A Future Role for Justice for All Projects
As the commissions returned their focus to their JFA priorities, they found that the experience of the new virtual world had changed their perspective on service delivery. Projects that had previously focused on pilot programs located in a courthouse were re-envisioned as virtual programs that were tested initially in specific courts or service providers. When they were refined to be most effective, they would then be made available statewide.
The JFA projects did not cause virtual services to be adopted throughout the justice system and where they have been adopted they are viewed as temporary accommodations to a health emergency. Access to justice commissions can play a major role in advocating for their retention as permanent features of a more user-friendly and accommodating civil legal system when our communities "return to normal." They can advocate for retention of the work-arounds for anachronistic legal formalities that the pandemic has shown to be unnecessary. And they can remind themselves and the courts that changes made to benefit court users redound to the benefit of the courts as well, and that we are capable of making profound changes quickly and effectively—if we have the will to do so.