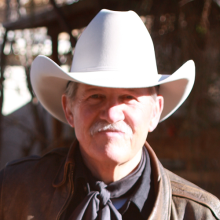 Currently a principal of Greacen Associates, LLC, John Greacen was director of the Administrative Office of the Courts of New Mexico, clerk of the U.S. Bankruptcy Court for the District of New Mexico, and clerk of the U.S. Court of Appeals for the Fourth Circuit. He worked at the National Center for State Courts in Williamsburg, ultimately as deputy director for programs. He held leadership positions with the Police Foundation, the National Institute for Juvenile Justice and Delinquency Prevention, and the National Institute for Law Enforcement and Criminal Justice within the U. S. Department of Justice. He was a member of the law school faculties at the University of Arizona and the Washington College of Law at American University. Mr. Greacen has an A.B. from Princeton and a J.D. from the University of Arizona. He is a member of the bar in Arizona, Colorado, the District of Columbia, New Mexico, and the US Supreme Court. He received the Director's Award for Excellence in Leadership from the federal courts, the Award of Merit from the National Association for Court Management (its highest award), the Pioneer Award from the New Mexico State Bar Association, the Distinguished Contributor Award from the Organization for the Advancement of Structured Information Systems, and Justice Management Institute Ernest C. Friesen Award of Excellence "in recognition of his vision, leadership, and sustained commitment to the achievement of excellence in the administration of justice."
Greacen Associates, LLC, provides consulting services to courts and other justice entities in the United States and abroad in the areas of technology, performance measurement, customer service, caseflow management, operational efficiency, process redesign, training, and leadership development. Since the fall of 2001, Greacen Associates has worked for the Federal Judicial Center, the Legal Services Corporation, the Immigration Courts within the US Department of Justice, the National Center for State Courts, the National Association for Court Management, and courts in thirty-five states, the District of Columbia, and four foreign countries.
In 2018, John began part-time employment as IAALS' Special Projects Advisor and authored the IAALS publication Eighteen Ways the Courts Should Use Technology to Better Serve Their Customers.  He is helping IAALS prepare materials to implement the Family Justice Initiative principles endorsed by the Conference of Chief Justices in early 2019.
Blog Posts