State Courts, You've Had the Framework to Adapt to COVID-19 All Along
October 28, 2020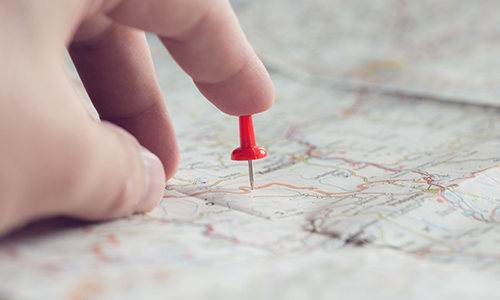 We must look back to move forward, so the saying goes.
Courts face a backlog of civil cases that have been placed on hold since mid-March because of state and local shelter-in-place orders, court closures, or other pandemic-related concerns. Cases filed pre-COVID-19 will soon vie for court attention along with a predicted wave of case filings stemming from the pandemic, such as evictions, debt collections, and business litigation matters. State courts must also adapt to physical court closures and the overall general unpredictable nature of the pandemic. While state courts see exponentially more civil cases filed than federal courts, both need a framework to adapt to the new reality—and both already have that framework and tools to make meaningful and mandatory changes.
Creating a Holistic Approach
Looking back to 2016, we find a defining moment in state civil justice reform history: the transformative final report from the Conference of Chief Justices' (CCJ) Civil Justice Improvements Committee, titled Call to Action: Achieving Civil Justice for All. The report is a set of 13 recommendations designed to restore function and faith in a system that is too important to lose.
Former Oregon Supreme Court Chief Justice Thomas A. Balmer places the recommendations into this context: some recommendations are specific, narrow, and can be implemented immediately. Others may require more time and training. And others are transformational. The number one recommendation—that courts take responsibility for managing civil cases from time of filing to disposition—shifts the paradigm that historically puts the pace and process of civil litigation on the litigants.
The 13 recommendations embody the entire judicial branch—from judges, court managers, and clerks to administrators, technology services, financial and budgetary services, and infrastructure. Everyone together must answer the call, recognize the need to transform, and meet the needs of everyone who walks through their doors (or connects with them in our new virtual world). 
The recommendations provide momentum and best practices for all states to modernize courts so that:
Each case receives the court attention necessary for efficient and just resolution;
Teams of judges, court managers, and professionally trained staff manage the case from start to finish;
Litigants understand the process and make informed decisions about their cases;
Justice is not only fair but convenient, timely, and less costly;
Modern technology replaces paper and redundancy; and
Civil justice is not considered an insider's game fraught with outdated and incomprehensible rules and procedures.
Accompanying the recommendations are specific tools for implementation and a roadmap guiding change—laying the groundwork for state courts to manage heavy caseloads, civil case backlogs, and the continued changing court landscape both during the pandemic and beyond.
A Roadmap through the Pandemic
State courts already had limited budgets and stretched resources. Then the pandemic hit hard and fast, creating new burdens and draining additional resources. Now more than ever, the Roadmap for Implementation provides a key guide for courts to tackle the challenges they face. And, many courts are already using the roadmap as a way to make change and reform happen now.
The roadmap does not set out a strict path for every court to follow—rather, it recognizes the differences among courts and encourages courts to consider key steps along the way to achieve their goals. When used broadly, the 13 recommendations provide crucial best practices, and the roadmap then guides courts through the process of making them happen. Whether addressing reforms that have been in the works for years or those arising from these unforeseen circumstances, the roadmap can help courts make swift, bold, thinking-outside-the-box changes.
Some critical points along the roadmap include:
Strong Leadership to Provide Clarity in Uncertain Times
Perhaps intuitively, leadership in our judiciary—state supreme court justices, state court administrators, and others—channeled the roadmap's first step in the early months of the pandemic by defining the scope of the reforms needed and disseminating clear orders to staff and the public. Across the United States, these orders reflect clear directives to maintain access to courts in light of physical court closures, suspend and continue jury trials, halt certain key civil matters like evictions and garnishment, and prioritize criminal matters.
Importantly, the roadmap recognizes that leaders cannot make changes alone. Throughout the pandemic, collaboration between court leadership and internal and external partners is critical to achieving their goals.
The Landscape of Civil Cases and Preparation for Influx of Filings
State courts are likely familiar with their pre-pandemic civil landscape—their caseload composition, the high number of self-represented litigants in state courts, the low number of jury trials (for some courts, currently zero), and case time to disposition. The Landscape of Civil Litigation in State Courts provides a pre-pandemic, in-depth assessment of the types of cases filed in state courts. When first published, the results shocked many people, especially lawyers. High-value tort and commercial contract disputes are only a small proportion of civil caseloads, while the vast majority of civil cases are debt collection, landlord/tenant, mortgage foreclosure, and small claims cases involving relatively modest monetary claims. This insight into the historic landscape can be a good baseline reference for states who haven't engaged in their own landscape assessment.
But, everything about this pandemic is unpredictable.
Courts should reexamine data, understand how case filings are changing, and be responsive in their case management to these changes to ensure right-sized case management. Knowledge is power. Knowing the landscape, and how it has changed or has been amplified post-pandemic, gives courts a head start to tackle any current backlog and the potential for a surge of pandemic-related civil case filings.
Engagement of Stakeholders, Tailoring Recommendations, and Taking Action
While initial court leadership lead the charges to define the scope of and goals to maintain access to the courts, leadership also wisely engaged committees, task forces, and commissions to delve deeper into targeted change. Leadership gains credibility and buy-in when it seeks input from many viewpoints. This is true even in our quick decision-making world now required during the pandemic.
State courts' creation of various task forces or commissions—by any name—show tailored recommendations formed into action.
State Action Across the Recommendations and Roadmap
In these last seven months of the pandemic, states' organic use of the 13 recommendations and the roadmap process is confirmation that both provide thoughtful and refined best practices for civil justice reform with a valid approach to get there. And, they have yielded remarkable results. A few of the many examples follow.
Triage Case Filings with Mandatory Pathway Assignments
The Supreme Court of Ohio recently released two bench cards with strategies to help its state courts combat the backlog of cases filed pre-pandemic. The bench card with tips for addressing a backlog in hearings packs many of the recommendations into a practical guide for handling trial court matters, including: creating a right-sized approach to case management, training staff and using the court teams' approach, holding remote hearings, and offering expanded and flexible court hours. The bench card grew out of the court's COVID-19 backlog working group, consisting of a group of judges, magistrates, attorneys, and mediators who met in May to discuss potential solutions.
Ohio's second bench card notes that courts should use a pathway-assignment system to triage cases now, but also has utility beyond the pandemic. The bench card details factors in determining whether cases fall into one of three pathways—streamlined, complex, and general—and describes the timelines, discovery limitations, and level of judicial intervention required for each pathway. 
Using Technology Wisely
The recommendations specifically call for the wise use of technology, including remote hearings. The recommendations encourage the use of technology to keep track of court data, manage cases, and expand litigant understanding, among other goals. The recommendations also specifically include the use of video conferencing.
Many state courts have now embraced this technology, given this is the only way to keep cases from stagnation. Early in the pandemic, Michigan developed a written order to expand the use of technology and created a Virtual Courtroom Task Force to seek input, develop tailored recommendations, and implement changes. Based on this input, in April, Michigan Supreme Court Chief Justice Bridget M. McCormack issued a memorandum expanding remote proceedings and an administrative order expanding authority for judicial officers to conduct proceedings remotely during the mandated government shutdown. The memorandum announced the launch of a Virtual Court Resource Center—in collaboration with the State Court Administrative Office (SCAO)—to support the judiciary with technical assistance during the increased use of remote hearings.
The Virtual Courtroom Task Force, comprised of 25 judges, court administrators, court clerks, and county officials, and chaired by Macomb County Circuit Judge Kathryn Viviano, asked for ideas from courts statewide for standards, best practices, and detailed information to assist lawyers, litigants, and judges on remote technology. After receiving 100 submissions, the task force and SCAO released a best practices guide, Michigan Trial Courts Virtual Courtroom Standards and Guidelines.
In June, the judiciary recognized the need for privacy in certain situations, even though civil matters are generally available to the public. In response, it released a bench card to determine when to limit public access in civil proceedings.
Michigan's process for making changes illustrates that the roadmap steps can be followed in a streamlined and innovative way to implement change quickly and efficiently—and then also improve on that reform when needed.
Many other courts have made unprecedented changes in a short amount of time as well. The Texas judiciary fully committed to using Zoom, livestreaming hearings, and eventually holding virtual trials on YouTube. When problems concerning privacy arose, the issues were identified and promptly followed by solutions.
Pre-Pandemic Progress Is Still Helpful Today
Before COVID-19 hit, IAALS worked with four specific states—Idaho, Maine, Missouri, and Texas—as they moved through the roadmap, and the changes they made were examined in IAALS' recent report, Transforming Our Civil Justice System for the 21st Century: The Road to Civil Justice Reform. These states' journeys to reform can give other states considerable insight into how to make successful reforms right now. Common themes from the report demonstrate that all states approach reform from different vantage points—some courts may just be figuring out how self-represented litigants can e-file, while other courts may be fine-tuning a judge-specific data dashboard to give judges better insight into total cases, outstanding motions, and cases with future trial dates. No matter the vantage point, the roadmap and these states' experiences provide helpful guidance on starting change and seeing it through.
The report is also a humbling reminder that innovation or reform fatigue is real. It was felt by states before the pandemic and is to be expected. This should be a grounding reminder that most states, at some point, will invariably experience reform fatigue, given the high level of changes implemented by our courts during the pandemic. Reforms in the civil justice system are no small feat, and courts should look back, take inventory of all the progress made during these past seven months, and be proud of how quickly they've been able to make necessary changes. To keep the momentum going, courts should then look to the roadmap for its prudent guideposts towards future reform efforts.
One other theme common to each state is that reform takes time. This is still true. While COVID-19 fast-tracked changes across the board, all pandemic-era civil reforms should be evaluated and re-evaluated to make sure the changes work and to identify where further improvements can be made. We owe it to ourselves and to the public to ensure we get things right.
All Courts Should Use the Recommendations and Roadmap for Pandemic-Related Changes
When applied in the most unusual of circumstances—such as a global pandemic—the Call to Action recommendations and Roadmap for Implementation still hold true. Courts embroiled in pandemic-related issues have these resources as a guiding framework and, when used, they enable real, meaningful changes that can help courts thrive in even the toughest of times.
Dive Deeper
This roadmap provides guidance and support for implementing the Conference of Chief Justices recommendations for improving the American civil justice system in a way that is thoughtful, responsive to the needs of court users, well-designed, and well-executed—so that the reforms have the greatest possibility of success.
Read More