Back to IAALS Staff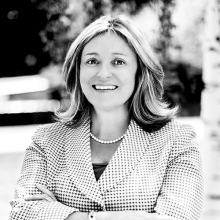 Senior Executive Legal Assistant
Janet Drobinske is a senior executive legal assistant who supports our civil justice and family justice projects, as well as other special projects across our focus areas. She came to IAALS in March 2014 after working for many years at a Denver-area estate planning law firm.
Drobinske graduated with honors from the University of Notre Dame, double-majoring in American Studies and Computer Applications. While at Notre Dame, Drobinske served as the copyeditor of the student literary magazine, Scholastic. She also worked for several years at Notre Dame's research institute, the Center for the Study of Man in Contemporary Society.
Through the ABA-administered Paralegal Studies Program at Arapahoe Community College, Drobinske received her paralegal certificate with highest honors.