New York State Court System Embraces ADR
September 26, 2019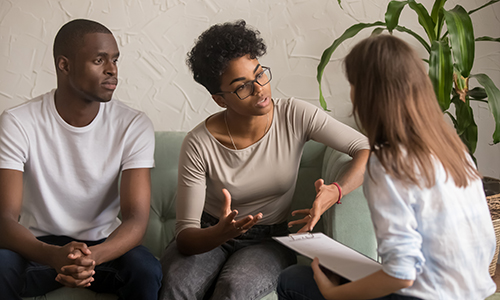 Although divorce cases have traditionally been resolved via adversarial processes, alternative dispute resolution (ADR) is becoming increasingly more prevalent in New York state civil courts, according to an article in the Buffalo Law Journal.
In 2018, Chief Judge Janet DiFiore and Chief Administrative Judge Lawrence Marks announced the New York State Court System's renewed commitment to ADR. The courts found that, though underutilized, various resolution approaches were well-suited to the effort to trim case backlogs, cut down on costs, and enhance justice. Legal professionals believe ADR could have a dramatic improvement in some areas of family law, including expediting divorce proceedings and—perhaps most significantly—decreasing the emotional havoc that divorce can wreak on both parties and their children.
Generally, more and more courts and legal professionals are embracing ADR, like mediation, as a worthwhile and cost-effective alternative to hashing out certain matters in court. For example, IAALS' Center for Out-of-Court Divorce utilized mediation—as well as a host of other support services—to complete collaborative separation and divorce proceedings completely outside the court system. Based on our model, the Family Resolutions Specialty Court in Massachusetts offers a similar path for parents within the court system itself.
ADR is a core component of the Conference of Chief Justices' Family Justice Initiative (FJI) Principles for Family Justice Reform, developed in partnership with IAALS, the National Center for State Courts, and the National Council of Juvenile and Family Court Judges. The FJI Principles stress the need to teach parties cooperation and problem-solving skills throughout the court-related life of a family case, as the issues in many domestic relations cases evolve throughout and beyond the course of the case. It is vital that individuals—especially those with children—have options available to them, such as mediation, that emphasize and utilize these skills more so than the traditional adversarial processes, where appropriate.
Of course, mediation isn't always the most apt route. Parents need to come into mediation with an open mind and a willingness to work together, and that is not always the case. For example, when the circumstances involve domestic violence, mediation is no longer a suitable approach. But when it is the case (as it oftentimes is), ADR can be a less adversarial option with better overall outcomes for parents and their kids.
Dive Deeper
The Family Justice Initiative has released a final report with Principles for Family Justice Reform that cover a broad spectrum of improvements to the way domestic relations cases are handled. The Conference of Chief Justices has approved the Principles.
Read More