Nonpartisan Unity Emerges in Federal District Court Screening Process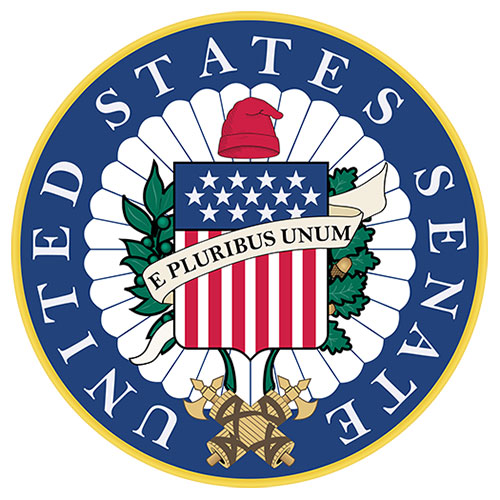 In April, there will be a vacancy on the U.S. District Court for Colorado due to the impending retirement of Judge Robert Blackburn. As with all Article III judgeships, the President will nominate someone to fill the seat, and that person must then be confirmed by a majority of the Senate—no small task in the final year of President Obama's second term and with divided government.
Home-state Senators often play a key role in helping to identify potential judicial nominees, especially for the district courts. Many Senators fulfill this role by creating committees to screen and interview applicants for judicial vacancies and recommend well-qualified candidates, whose names they then forward to the White House for consideration. According to IAALS' research, such committees are currently in place in 21 states. In some states, Republican and Democratic senators work together to create and operate a committee. These committees may include both Republicans and Democrats, and both lawyers and non-lawyers.
This is in line with IAALS' best-practice recommendations for such a process—a process that we have seen work firsthand in Colorado, most recently with Senators Mark Udall and Michael Bennet for vacancies in 2009 and 2012. IAALS actually staffed the Udall-Bennet committee, which was bipartisan in its makeup.
For the Blackburn vacancy, the Colorado process split apart a bit; however, the results spoke volumes about Coloradans' implicit focus on an impartial and highly-qualified bench. When Judge Blackburn announced that he would take senior status, Colorado's new Senator Cory Gardner appointed a screening committee that consisted of Republicans and one Independent. That committee solicited applications, interviewed candidates, and recommended four names to Senator Gardner.
Meanwhile, Senator Michael Bennet appointed his committee, which was strictly bipartisan and co-chaired by prominent Democratic and Republican leaders of the legal community. The Bennet committee wended its way through its process—which was quite similar to that used by the Gardner group—and recommended three names to Senator Bennet.
In the end, the three potential nominees recommended by the Bennet committee were three of the four recommended by the Gardner committee: Magistrate Judge Kristin Mix, Regina Rodriguez, and Sam Walker. What this indicates is that the difference in political makeup of the two committees did not make a difference in their ultimate choices—that neither partisanship nor politics were a factor in identifying the best-qualified candidates.
The Colorado example (see IAALS interview in USA Today Network-Wisconsin, Party Politics Color Governors' Judicial Picks) illustrates that choosing a judge is not a political task—ultimately impartiality, integrity, experience, work ethic, and intelligence matter far more than politics. We suspect this mindset is a product, at least in part, of the merit selection process that Colorado has used to select its state court judges since 1966 (and that celebrates its 50th anniversary this year).
So, we celebrate the three individuals who received support from both committees. They are all top-notch candidates. And, we celebrate an apolitical process, characterized by deep and robust due diligence and thoughtful consideration. Looking ahead, we are hopeful that this experience will inspire the two Senators to join forces and eliminate the duplication in filling future vacancies.
We also urge the President and the Senate to act swiftly in nominating and confirming a judge to fill Judge Blackburn's seat. His docket will not go away when he leaves—and the litigants before him deserve prompt attention without overburdening other sitting judges even further.