Paralegal Regulation in Ontario, Canada: A Northern Experience
March 29, 2023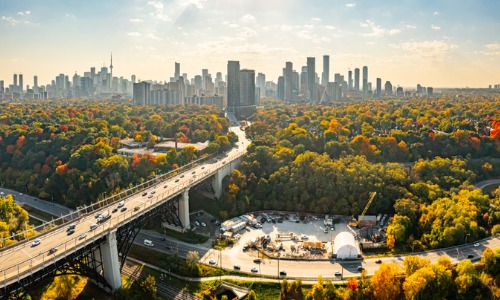 I was delighted to attend IAALS' convening in November 2022 to discuss the future of allied legal professionals (ALPs). As the access to justice crisis deepens in both Canada and the United States, I applaud IAALS' effort to create workable models for the development of alternatives to traditional legal service delivery. This blog provides my perspective on the convening, which are shaped by the experience in Ontario, Canada. 
Overview of Regulation
Since 2007, the Law Society of Ontario (LSO) has regulated paralegals alongside lawyers. Pursuant to LSO regulation, paralegals can provide specified legal services independent of lawyers.(1) Lawyers, by contrast, are licensed to practice law, pursuant to a general license. Licensed paralegals can provide legal advice and representation in most matters before Ontario courts in small claims, provincial offences, and in certain summary criminal matters, as well as before federal and provincial administrative tribunals.(2)
Education requirements are strictly regulated by the LSO. The aim of regulation is to achieve a balance among entry-level competency, protection of the public, entry to the profession, and a viable practice. The paralegal diploma program, offered through Ontario colleges, consists of 18 LSO-mandated courses that cover substantive and procedural law, legal skills, and professional responsibility and ethics, as well as 120 hours of field placement. A paralegal diploma is a prerequisite to writing the licensing exam. Like lawyers, licensed paralegals must pay LSO membership fees, file an annual report, carry errors and omissions insurance, meet CPD requirements, and adhere to a code of conduct. 
History of Paralegal Regulation in Ontario
Although the Law Society Act and LSO bylaws set out the paralegal scope of practice, a scope already existed and was well-established before regulation was implemented. Numerous statutes permitted nonlawyers to provide legal services in a variety of practice areas and settings—in lower courts dealing with provincial offences, summary criminal, and small claims matters, and before administrative tribunals in a range of practice areas including workers' compensation, landlord and tenant, construction liens, coroner's inquests, labour arbitrations, automobile insurance benefits, and professional discipline tribunals, to name but a few. 
Indeed, lay advocates were permitted to appear in some courts and in rural Ontario as early as the 1790s to meet the need for cheap and easy access to justice in small claims and other matters and in locations where lawyers were scarce.(3) By 2007, after many years of debate and discussion, the main impetus for regulation of nonlawyer legal service provision was consumer protection. There were concerns about unauthorized practice, little recourse for clients who believed they had been inadequately represented, and many practitioners operated without errors and omissions insurance. Thus, while increased access to justice (in terms of choice, competence, and cost) was a reason for paralegal regulation, it was consumer protection that was the driving force. 
Expansion into Family Law
The tension between access to justice and consumer protection is most acute in family law. Some in the legal community embrace expanded scope as one way to address unmet legal needs; others raise concerns about the training and competence of nonlawyers serving vulnerable clients. The need is evident in numerous studies and commentary.(4)
The concerns about training and competence are also well documented.(5) Despite the continuing controversy, some resolution was achieved in December 2022, with the Law Society's board of directors approving a narrow scope of family law services for licensed paralegals.(6) In its December decision, the board essentially endorsed a scope proposed by the courts, after the more expansive model recommended by LSO's Access to Justice Committee proved too controversial. The expanded model proposed by the committee prompted a flurry of objections and concerns, including from the judiciary. Before the report could be debated by the LSO board, the chair withdrew the report from the board agenda.(7) In debating the courts' proposal, the paralegal directors expressed disappointment with the limited scope. However, for the most part, they supported the proposal on the basis that it represented a path forward after years of study and debate. 
USA's Allied Legal Professionals and Ontario's Paralegals
Key Similarities
In many respects, Ontario's FLSP debate mirrors the themes discussed at the convening. IAALS documented the rising number of self-represented litigants, the growing access to justice crisis, and the need for new ways of providing legal services.(8) The convening's participants expressed their eagerness for a framework that would allow ALPs to provide desperately needed help to vulnerable clients. At the same time, the participants noted that the bar and bench are very cautious about permitting nonlawyers to serve clients and stressed the need for rigorous training. Whether the training programs can be too rigorous is a question to be considered carefully. As LSO studied the FLSP, the license's viability was regularly considered and the extent of any training program was a major point in that consideration.(9)
Ultimately, however, resolution is achievable if all involved parties persist and compromise. In fact, that is the only way that resolution is possible. The legal system can only function effectively when all elements—from the most traditional to the most innovative—operate with shared understanding of the value of each role. 
Key Differences
There are three key differences that stood out to me at the Allied Legal Professionals convening: numbers, scope of practice, and starting point. The numbers of licensed paralegals in Ontario compared to existing or proposed/hopeful nonlawyer legal service providers in most of the U.S. stand in stark contrast. Currently in Ontario, 16 years after paralegal regulation was implemented, there are over 10,000 licensed paralegals, 4,000 of whom are providing legal services in a range of practice areas within their scope and a variety of settings including private practice, government, in-house corporate, court and tribunal staff, and education. Indeed, when regulation started, approximately 3,000 paralegals were grandfathered (after writing the licensing exam). Many of the grandfathered paralegals had provided legal services full time for at least three years total out of the previous five. 
By comparison, the numbers of nonlawyer service providers who might be licensed in various U.S. states is very few—less than 25 in several jurisdictions. There does not appear to be the same extent of an existing statutory scope of practice as existed in Ontario pre-regulation. And in the U.S., increased access to justice and the wishes of nonlawyers wanting a more prominent role in legal service provision appear to be at the forefront, whereas in Ontario, it was a need for greater consumer protection.
Takeaways
While lawyers have a long history as a profession in North America and present a strong and unified voice on matters of importance through various professional associations, paralegals in Ontario, as a relatively new profession, are still finding their voice as a unified profession. There remain detractors, including lawyers and members of the judiciary, who claim that only lawyers are competent to provide legal services and only lawyers should be permitted to do so. But over the last 16 years since regulation was implemented, paralegals have established themselves to be competent legal service providers in many practice areas and have become entrenched in Ontario's legal services landscape. If I can offer any tangible recommendations or takeaways, it is these: 
Identify the gaps in legal services and determine how best to fill them. What services can ALPs provide to assist the public in accessing mechanisms to resolve their legal problems? What and where are the public's greatest unmet legal needs? In other words, find the sweet spots.
Focus your efforts and find a critical mass. What essential services could and should be included in ALPs' scope across all states? Perhaps administrative tribunal work or highway traffic matters, for example? It seems that more will be gained if you collectively assert your value and carve your own path, with a strong and unified voice. 
Don't ask for a place at the table. Join in and take the lead in the conversations. Engage all stakeholders in the legal ecosystem. It will take time, and small steps, but starting somewhere is better than nowhere. Demonstrate what is possible. This is likely the best way to gain traction. The goal should be increased access to justice and consumer protection.
Endnotes
Nonlawyers who engage in legal work for and under the supervision of lawyers are referred to as law clerks in Ontario and as (unlicensed) paralegals elsewhere in Canada.
Law Society Act, s. 27(1) and s.62(0.1) (4); Law Society By-Law 4, s. 6, lso.ca/about-lso/legislation-rules/by-laws/by-law-4
RD Gidney & WPJ Millar, Professional Gentlemen: The Professions in Nineteenth-Century Ontario (Toronto: University of Toronto Press, 1994) at 18.
A 2022 report by LSO indicated that up to three-quarters of family law litigants are unrepresented, leading to poorer outcomes for those litigants and negative impacts for an overburdened court system. Report on Family Legal Service Provider License, Access to Justice Committee, January 21, 2022, pp. 4-5, lawsocietyontario.azureedge.net/media/lso/media/about/convocation/2022/convocation-february-2022-flsp-report-en.pdf.
When the LSO consulted on a model for paralegals to provide services in most areas of family law, lawyer organizations and the courts almost universally rejected the model. They asserted, among other things, that the training program of six to eight months was insufficient to develop the required competencies. In contrast, almost all responding paralegals and paralegal organizations supported the model as providing much-needed accessible and affordable legal services.  Law Society of Ontario website, Initiatives, Family Law Action Plan, Submissions: Family Law Service Provider Call for Comment, lso.ca/about-lso/initiatives/family-law-action-plan/submissions-family-legal-services-provider-call-f. 
Law Society of Ontario website, Convocation, December 1, 2022, Report on a proposed Family Legal Services Provider (FLSP) licence, https://lso.ca/about-lso/convocation/2022/december-1; The permitted scope of services includes process navigation, completing applications for joint and uncontested divorces, motions to change child support (with some limitations) and responding to proceedings to enforce support payments (with some limitations).
Ibid.
See: The Landscape of Allied Legal Professional Programs in the United States, M Houlberg and J Drobinske, November 2022, pp 2-6. 
See Report on Family Legal Service Provider License, supra.
Dive Deeper
Up and down the income scale, the legal needs of Americans are going unmet. Allied legal professionals hold a key to bringing more accessible and affordable legal help where it is needed most. Like nurse practitioners, allied legal professionals show great potential, and this project is working to grow these successful programs nationwide.
Read More