Pennsylvania Sees Record-Breaking Supreme Court Primary
May 29, 2015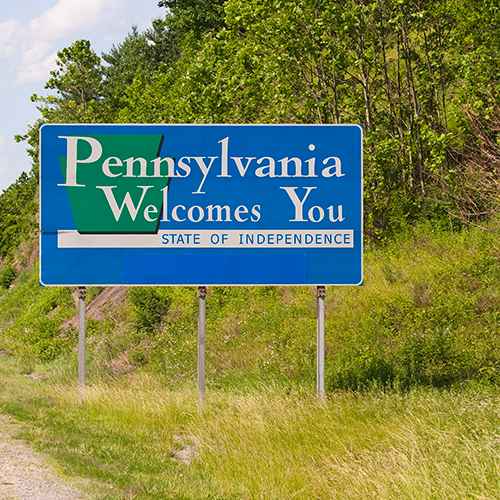 With three of the seven seats on the Pennsylvania Supreme Court up for election in November, the stakes were high in the May 19 primaries, in which six candidates in each party vied for nominations. The twelve candidates raised more than $5 million and spent approximately half of that on TV ads. The ads tended to focus on the need to restore the high court's integrity, in light of the fact that two of the vacancies were created by resignations in the face of scandal. Justice Joan Orie Melvin left the court in 2013 after being found guilty of public corruption in her 2009 race, and Justice Seamus McCaffery resigned late last year following allegations that he circulated inappropriate emails.
The outcome of the primary elections took some by surprise. Justice Correale Stevens, who was appointed to fill the Orie Melvin vacancy and rated "highly recommended" by the Pennsylvania Bar Association, did not win the Republican Party nod, but a sitting commonwealth court judge whom the bar rated "not recommended" did. In addition, though only one African-American justice has ever served on the state supreme court, neither of the two candidates of color are moving ahead to the general election.
The state's most expensive supreme court race to date, in 2009, saw $5.4 million in fundraising by candidates for a single seat. With the general election still to come, observers anticipate that 2015 could break that record. Outside groups are expected to join the spending fray as well.
Pennsylvania is one of seven states that chooses supreme court justices in partisan elections. (There were eight such states until West Virginia moved to nonpartisan elections earlier this year.) Retired chief justices in two of these states—Alabama and Texas—have been especially vocal in recent months about the dangers of electing judges. Sue Bell Cobb of Alabama, whose 2006 race for chief justice was the second most expensive judicial election in history, likened judicial candidates soliciting campaign contributions from law firms and businesses who appear before them in court to "legalized extortion." Former Texas Chief Justice Wallace Jefferson, who is a member of the O'Connor Advisory Committee to IAALS' Quality Judges Initiative, agreed: "If you are an incumbent judge and you call a lawyer and ask for money, what is that lawyer going to say? No?"
Both Cobb and Jefferson favor choosing judges through a commission-based appointment process, as outlined in the O'Connor Judicial Selection Plan.