Recommendations Turn Into Action on the Ground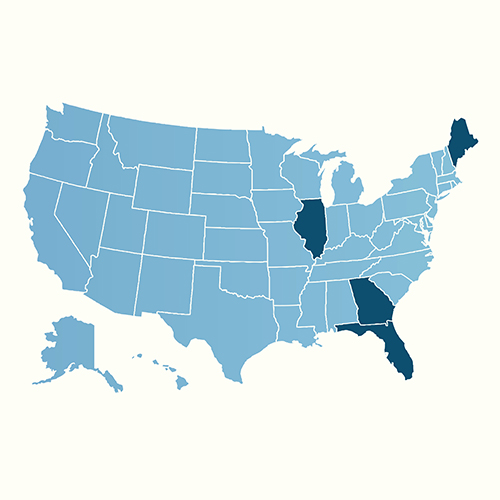 In July 2016, the Conference of Chief Justices and the Conference of State Court Administrators recognized the important needs of litigants in our state courts and responded by adopting a set of 13 Recommendations focused on ensuring our courts are affordable, efficient, and fair for all.
With the support of the State Justice Institute, NCSC and IAALS are collaborating on a three-year project to support implementation of these recommendations around the country. That effort includes support for and evaluation of demonstration projects around the country, as well as providing technical assistance to jurisdictions wishing to adopt the Recommendations.
The Steering Committee for the Civil Justice Initiative Implementation Project recently met and selected award recipients based on a competitive application process. Four courts were selected to receive funding as demonstration pilot projects:
The 22nd Judicial Court in McHenry County, Illinois
The Maine Judicial Branch
The Magistrate Court of Fulton County, Georgia
The Eleventh Judicial Circuit of Florida
The 22nd Judicial Court will use the grant money to implement the recommendations in light of its own Landscape assessment, including collaborating with the Illinois Supreme Court and its Commission on Access to Justice to revise its civil rules of procedure. Similarly, Maine will implement the 13 recommendations, focusing on developing and implementing civil case pathways. The Magistrate Court of Fulton County will focus on improving its high volume dockets and increasing access for litigants. Finally, the Eleventh Judicial Circuit will focus on recommendations related to civil case staffing teams. An essential aspect of the demonstration projects is an evaluation component, which will allow others to learn from the experiences of these state court efforts. We look forward to working with the awardees in their respective jurisdictions to move from recommendations to reform on the ground.
You can view the NCSC press release here. For more information on how your court can apply for technical assistance, go to ncsc.org/civil.