A Revolution that Shouldn't Offend Anybody: A Swiss Army Knife to Help Courts and Parties
January 6, 2022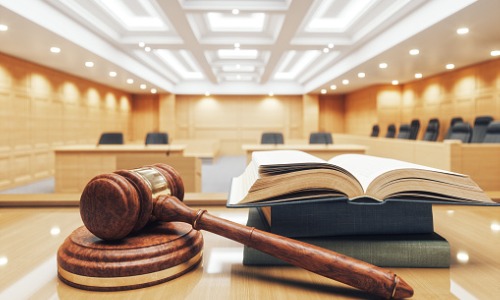 In the play and movie 1776, there is a scene where the Continental Congress is considering amendments to the Declaration of Independence. Some members warn that provisions might offend the King; others that provisions might offend Parliament. Finally, John Adams erupts in exasperation (expletive deleted), "This is a revolution . . . We've got to offend somebody!"
In January 2019, the American Bar Association House of Delegates approved as ABA Policy Guidelines on the Appointment and Use of Special Masters in Federal and State Civil Litigation. The guidelines represented a consensus reached after 18 months of meetings among ten of the ABA's Divisions, Sections and Forums, including the Judicial Division (the lead sponsor). These guidelines urge that courts could make more effective use of special masters if they considered them more regularly as a part of judicial administration.
If this doesn't sound like a revolution, it's because most people have very little experience with special masters or understanding of what they do. Part of the problem is the name—"special masters"—is really bad branding. A better name might be special judicial officer. But in any event, think "Swiss army knife."  
Special masters can provide adjunct services to free up time for judges and court administrators. What services? Almost anything. In civil litigation, special masters have been used (among other ways) to:
Oversee discovery (including specifically discovery);
Assist with settlement of either particular issues or the whole case;
Coordinate among proceedings;
Conduct hearings or trials;
Conduct investigations;
Advise the court or the parties as an expert;
Monitor conduct (whether of the parties generally, or the litigation specifically);
Analyze, facilitate and deal with issues arising out of class actions;
Administer claims;
Conduct audits or provide accountings;
Act as an intermediary between the parties, or other ADR professionals and the court; and
Resolve specialized disputes (for example, internecine disputes among plaintiffs or defendants or their counsel).
In criminal proceedings, special masters have been used (again, among other ways), as a case master; a conference judge; a search warrant monitor; an investigator for the court and a monitor of the adequacy of the government's Brady disclosures.   
The demands of the pandemic open the possibility of using masters in ways no court has needed to in the past. Is a docket backed up? What about having someone triage the docket to identify cases that could benefit from different handling (such as mediation), or particular motions that it would help to resolve?  
Can't schedule a civil jury trial in the near future? Some parties may consent to having a special master conduct the trial. And in other cases, it could help to have a special master work with the parties to ensure that the case gets prepared for trial or that the parties exchange the information that will help them settle.  
Facing a particular project that swamps the handling of a docket? Have a special master review the 5,000 documents for ostensible privilege, or investigate the alleged spoliation and report back, or provide scientific advice on the Daubert or Frye motion, or the forensic accounting that gets to the bottom of the dispute.  
While people's lack of knowledge about these options have kept this a pretty quiet revolution, it is getting noisier. The ABA Judicial Division Lawyers Conference Special Masters Committee has been working to draft a model rule for states; principles of ethics; and support documents, including criteria for creating a roster and a survey instrument for evaluating special masters' work. It has also designed programs to discuss and brainstorm options and directly assisted courts in evaluating their needs and possible ways of meeting them. You can see much of the committee's work on the ABA website.   
Meanwhile, the Academy of Court-Appointed Masters is working to improve the work the profession provides in the following ways: 
It has opened up its membership to assist a widely diverse group of people to become special masters; 
It is working with former Federal Judicial Center Director and Judge Jeremy Fogel to create the first ever training curriculum for special masters along with new mentoring programs and professional standards to ensure that these new special masters are able to assist courts; and 
It is working to partner with judges, court administrators, and other organizations such as IAALS to adapt this assistance to court needs and explore how courts can best use this resource. You can learn more about these developments on the academy's website.
There is still a lot to do. But if you are interested in learning more, please feel free to contact me at ExecDir@courtappointedmasters.org.