Senator Bennet Bases Judicial Screening Committee on IAALS Model
November 9, 2015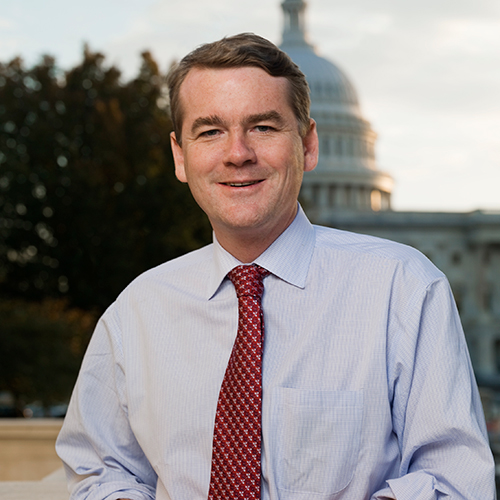 Colorado Senator Michael Bennet has announced the formation of a bipartisan screening committee to consider potential nominees for an upcoming vacancy on the state's federal trial court. We at IAALS are pleased that, as Senator Bennet states in his press release, the committee is composed and will operate according to our recommendations.
"We applaud Senator Bennet's decision to appoint a completely bipartisan committee, consistent with the IAALS' recommendations," said IAALS Executive Director Rebecca Love Kourlis. "The objective is to end up with a list of names that can be acceptable across the aisle, so that the position can be filled as soon as possible with the best possible appointee."
Following the IAALS model, the committee includes both Democrats and Republicans, with bipartisan co-chairs. According to pre-established procedures, the committee will screen applicants, interview candidates, and agree on a short list of the best qualified. Those names will be made public at the same time they are shared with President Obama and his staff. 
U.S. District Court Judge Robert Blackburn will take senior status in April 2016.
Colorado's U.S. senators have a long history of using bipartisan committees to screen and recommend possible federal judge nominees to the White House, going back to 1977 when the first such committees began to be created in a number of states. 
For information about the senatorial committees used in other states, see IAALS' Options for Federal Judicial Screening Committees: Where They Are in Place, How They Operate, and What to Consider in Establishing and Managing Them.
Dive Deeper
This report describes the committees in place and their significant variations in membership, appointment process, and, to the degree possible, operations. It suggests why senators and their staffs might consider using a committee, outlines decisions they might face in structuring and appointing a committee, and identifies issues they and committee members might encounter in operating a committee.
Read More