State Lawmakers Endeavor to Sway Supreme Court Decisions
June 15, 2015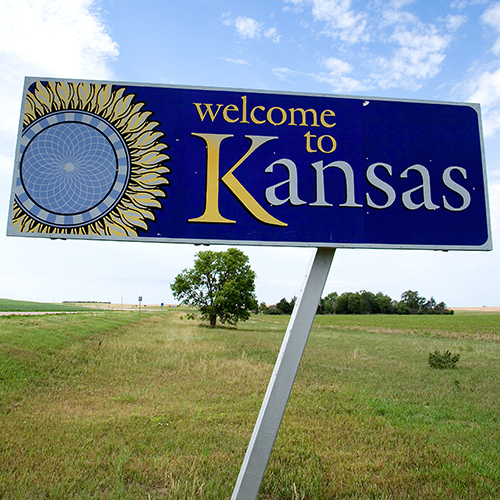 In the last few weeks, legislators in two states have passed laws aimed at influencing upcoming supreme court decisions.
In Kansas, trouble has brewed between the judiciary and the other two branches throughout Governor Sam Brownback's tenure, stemming largely from state court decisions ordering the legislature to spend more on public education. The supreme court will have an opportunity to rule again on the issue in the near future. In that context, legislators in the last several sessions have considered bills that would alter the process for selecting appellate judges, lower the mandatory retirement age for judges, allow judicial recall, and expand the grounds for impeaching supreme court justices. None of these measures have passed, but earlier this month, the governor signed legislation that threatens (some would say extorts) Kansas' state courts more directly. This law ensures funding of the judicial branch for the next two years, as long as state courts do not strike down a 2014 law that eliminated the supreme court's authority to select chief judges for district courts and set district court budgets. A suit challenging the 2014 law is currently pending, based on a provision in the state constitution that grants the state supreme court "general administrative authority over all courts in this state." Under the new legislation, if the law is stayed or found to be invalid or unconstitutional, the judiciary would lose its funding.
A recent Slate.com article suggested that the Kansas Supreme Court's only feasible recourse may be to sue the legislature in federal court based on the Guaranty Clause of Article IV of the U.S. Constitution, which guarantees a republican form of government in every state.
Meanwhile, the Republican majority in the North Carolina legislature has instituted retention elections, in place of contested elections, for supreme court justices seeking additional terms. Given the generally high success rate of sitting judges who stand for retention, it seems clear that the move to retention elections is intended to preserve the 4-3 Republican majority on the state supreme court. A Republican justice is on the ballot in 2016, and, in 2014, North Carolina voters chose Democrats for three of four supreme court seats up for election. The hot-button issue on the North Carolina high court's future docket is reapportionment. The U.S. Supreme Court recently ordered the court to reconsider a decision that upheld the legislature's 2011 drawing of the state's legislative districts, based on a ruling striking down Alabama's redistricting map as an effort to diminish the influence of black voters.
Through its Quality Judges Initiative, IAALS works to ensure that judges are able to decide cases based solely on the law, free of inappropriate external influences.