Texas Civil Filings Are Down, More Questions Than Answers
April 3, 2015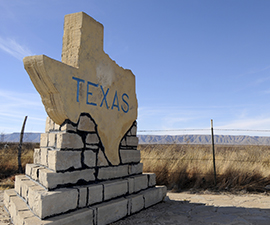 The Texas Lawyer recently reported on Texas' downward trend in civil lawsuits, which have dropped 17 percent over the last 10 years. When separated out, this trend is even more striking in county-level courts, which have seen a 36 percent drop in new civil cases over the last 10 years, as compared to the 11 percent in the district courts. The Office of Court Administration data provides some interesting insights when broken down by case type (e.g. 38 percent drop in non-vehicle tort cases, 18 percent rise in district court debt cases).
The change in numbers presents many questions, with different perspectives as to the cause on all sides. As noted by Texas Supreme Court Chief Justice Nathan Hecht, the state's judiciary must delve further into the statistics to find answers:
If it really is down, and it's down for some reason—and it's a good reason—than we ought to try to make sure that we can improve on it. If it's down because going to the courthouse is too expensive and people have just given up on trying to get there, then that's a bad reason, and we should try to get the cost down.
In 2013, the Supreme Court adopted mandatory expedited rules for cases that seek monetary relief of $100,000 or less. While the downward trend predates the adoption of the rules, this trend continues even after the adoption of the expedited rules, which were intended to make the system more accessible for lower dollar value cases. The National Center for State Courts is currently evaluating the program, and we look forward to the analysis.