Today's Law Students and Tomorrow's Clients: 2017 ETL Conference Ignites
December 21, 2017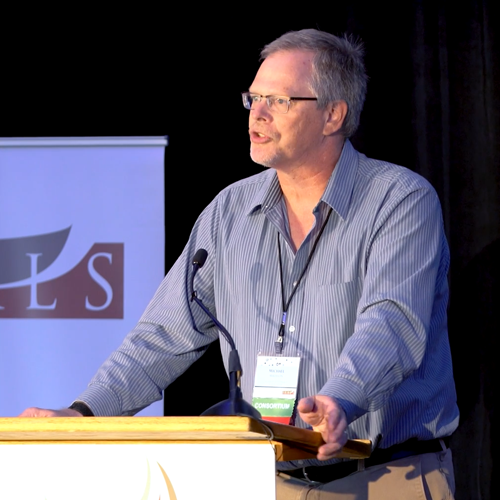 The theme of the 2017 ETL conference, "Educating Tomorrow's Lawyers… to Serve Tomorrow's Clients," captures perfectly the attitude that I have used for many years to frame my teaching. This year's Ignite presentations put that theme into practice a myriad of concrete programs, in the classroom, the law clinic, and courthouse. Tech developers were represented. Law librarians. Producers of extracurricular activities.
That diversity is precisely what legal education and the legal profession need. Here's why.
My primary legal educator hat is this one: Since 1998, I have taught intellectual property law and related subjects at the University of Pittsburgh School of Law. In the usual taxonomy of law schools, I am a "podium" teacher. I teach "doctrinal" subjects. I produce journal articles and scholarly books.
I love just about everything about my job, but I don't love the legal profession's dependence on the past and the fact that law schools are equally in thrall to history. That dependence offers stability and predictability, but it produces an intellectual monoculture that often interferes with effectively teaching and training the next generation of law graduates. 
So, at ETL, my more important legal educator hat is this one: As a Silicon Valley native now living and working in a post-industrial setting, I am a self-appointed boundary-breaker. I like to try new and different things in the classroom and out, on both large and small scales. Some things work; some don't. I regularly tweak my teaching practices to better align them with the service that my students will be expected to deliver. Sometimes I redo long-standing courses from scratch.
That temperament drew me to ETL in 2011, and at ETL I found a community of like-minded teachers. That community keeps me coming back year after year. One boundary-breaker may find a colleague or two on their own faculty, but it takes an institution like ETL to bring those small groups together and build a movement around their instinct for action. The ETL Conferences are not merely gatherings of fellow travelers. My ETL colleagues energize me. I've refined all of my teaching and in some instances completely re-appraised it on account of what I've learned at ETL conferences.
For several years, Ignite presentations at the ETL Conference have provided eye-opening, up-tempo introductions to the broad range of novel and useful teaching interventions under way at law schools in the US—and beyond. Despite the well-earned stereotype of today's law schools as hidebound change resisters, the Ignite presentations show off a group of faculty and administrators who know that their job consists of changing lives. They know that they need to figure out what works. They mean to show off precisely how they are accomplishing that goal. 
The breathlessness of the Ignite format is part of its appeal. These are intellectual and emotional teasers, both for each presenter's contribution and for the conference as a whole. I gave an Ignite presentation in 2017 and also presented in the Ignite format in 2016 and 2015. The format is strict and strange, but its narrowness is powerful. As a presenter, I had to figure out exactly precisely what points I wanted the conference to read, hear, and feel. I had to figure out how to package those points for maximum impact. I needed to produce a laser beam, in short, that would open a mind and encourage it to seek more information. Repeat that process across an entire afternoon, and when the Ignites conclude, the whole conference is perfectly primed for the deeper dives that come next.
The 2017 Ignite presenters and their topics are listed below. Little unifies them thematically except their shared, exceptional concern for today's students and tomorrow's clients. I want to thank all of them for a rich and thought-provoking set of presentations concerning an equally rich and thought-provoking set of programs. 
And to anyone reading this post and looking through the presentations, I encourage to you reach out to the presenters and ask for more detail. All of us care deeply about the power of law and lawyers to help people. To that end, all of us would like to see our work shared more widely and, perhaps, put into broader practice.