Tort Reform Politics Makes Strange Bedfellows in Texas Judicial Elections
March 3, 2014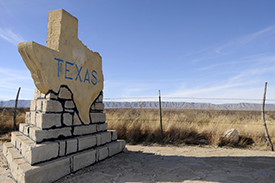 Texas' Republican primary elections on March 4 have brought together an unusual combination of candidates and campaign contributors, at least with respect to the state's highest court. Four seats on the all-Republican supreme court are on the November ballot, and three of the four incumbent justices seeking reelection face challengers in their own party.
The incumbent justices have received support from a typical source—advocates of tort reform and limitations on civil lawsuits—but their Republican challengers are benefiting from donations by trial attorneys and left-of-center groups, who historically have backed Democratic candidates and appear to be seeking a shift in the status quo on the high court.
Thanks to comprehensive tort reform legislation passed in Texas in 2003, the annual number of medical malpractice cases resolved in the state fell by almost 66 percent between 2003 and 2011, and the average damage award declined 22 percent. According to a Republican state representative who participated in a recent forum on the upcoming supreme court elections, "Texas has become a business model for other states, in part due to its continuous tort reform legislation and the judges who uphold those laws."
A battle over tort reform is nothing new in Texas' judicial elections. In the late 1970s, following the election of the first Republican governor since Reconstruction, plaintiff attorneys became more active in contributing to judicial candidates. In 1980, Texas became the first state in the nation to see a $1 million supreme court race, and donations to appellate court candidates increased 250 percent between 1980 and 1986. In the early 1980s, plaintiff lawyers were the largest contributors to Texas judicial candidates, but by the late 1980s and 1990s they were replaced by civil defense attorneys, doctors, insurance companies, and other business interests. Between 1988 and 1998, these tort reform proponents were successful in converting an all-Democratic supreme court to the all-Republican court it remains to this day.