Unbundle Now: Taking Limited Scope Representation Mainstream
Associate Professor and Director, Family and Child Legal Advocacy Clinic, University of Wyoming College of Law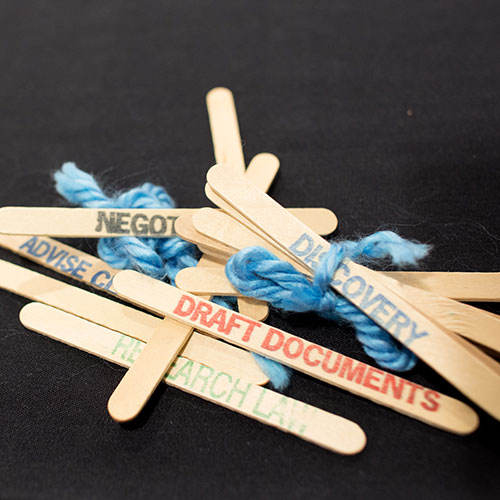 For young legal practitioners, integrating limited scope representation into law school curriculums is a giant step toward increasing awareness and mastery of modern legal practice. This was the position of the "Unbundling for the Next Generation" panel at the IAALS/ABA Better Access through Unbundling conference on the University of Denver campus last month. Professors Andrew Schepard, Danielle Hirsch and Luz Herrerra presented on the benefits of integrating limited scope representation into clinics and experiential classes, law school incubators, and bar events that target young lawyers, as well as educating court staff to promote referral panels.
The panel agreed that reassurance from multiple perspectives, including rules of professional conduct and the judiciary, is necessary to promote this form of legal representation, also called unbundled legal services. According to Professor Herrera, a more diverse law school faculty and legal education curriculum will encourage such a client-centered focus for new practitioners. Most professors don't have experience representing underserved or marginalized populations, and many students exit law school worried about how to pay off their student debt; by incorporating limited scope representation as a viable business model for lawyers, faculty and students alike can improve upon access to justice issues that exist in their communities across the country.
Monica Fennell, Pro Bono Manager at Faegre Baker Daniels, LLP, discussed how she encouraged her law firm to adopt limited scope representation to stretch pro bono resources. She said her firm has initiated several outreach legal clinics, including will clinics in hospitals, as well as safety planning clinics for immigrants. She focuses on training attorneys to do intakes and increase accessibility for people needing legal assistance. Fennell stated that this type of pro bono work appeals to younger attorneys because it gives them more of an opportunity to have client contact, experience that may take a while to gain in a large law firm.
The consensus from all panelists was that teaching law students and young attorneys how to successfully unbundle is an important and necessary aspect of promoting greater access to the justice system.
Mentioned Content
What if in two days we could bring together leaders across North America to create paths that help close the justice gap through unbundled legal services? This conference brought together those dedicated to improving access to justice in order to have highly interactive exchanges that will lay the foundation for the...
Read More