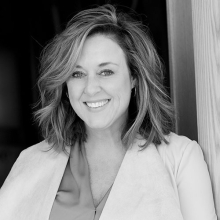 Former Director, Honoring Families Initiative
Dona Playton is the Director of the Honoring Families Initiative, engaging in research, advocacy, and national collaboration efforts to promote improved access to the legal system for families experiencing divorce, separation, and child custody issues.
Prior to joining IAALS in January 2017, Playton was a Senior Lecturer at the University of Wyoming College of Law. She is the founder and former Faculty Director of the Family and Child Legal Advocacy Clinic, a legal clinic operated by law students established at the University of Wyoming College of Law in 2002. She has contributed extensively to local and state policy on issues ranging from domestic violence, family law, juvenile law, and access to justice issues.
Playton has practiced law for more than 20 years and was actively involved in drafting self-help forms and legal information on a statewide website portal. She also worked closely with others to develop standards for Guardians ad litem, as well as guidelines for attorneys representing parents in child welfare cases. She is the author of a domestic violence bench book, a legal handbook, and several articles and papers on issues relevant to families and America's legal system.
She is a member of the American Bar Association, American Bar Foundation, the Wyoming State Bar, and the Colorado Bar Association. Playton also serves as an original member on the Wyoming Access to Justice Commission and was appointed by the Chief Justice of Wyoming to the Children's Justice Project on which she currently serves. In addition, she is a trained mediator and a Certified Child Welfare Law Specialist as approved by the American Bar Association and the National Association of Counsel for Children.
Playton earned both a B.S. and a J.D. from the University of Wyoming and was a National Association of Women Lawyers Outstanding Law Graduate.