Rural Courts and COVID-19: Laramie Pivots to Remote Proceedings
Associate Professor and Director, Family and Child Legal Advocacy Clinic, University of Wyoming College of Law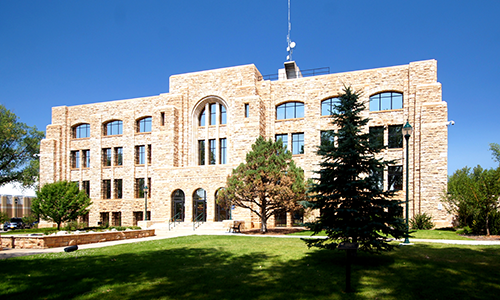 Administering justice in the time of COVID-19 has taken on a whole new direction in a rural municipal court in Laramie, Wyoming. On March 13, 2020, after Wyoming Governor Mark Gordon declared a state of emergency, court personnel met to discuss options for our misdemeanor and traffic violation proceedings. We quickly determined that, in light of the current pandemic and for the health, safety, and welfare of the community, city staff, and court consumers, we needed to develop a plan to temporarily delay any in-court personal appearances while continuing to allow access to the court. As the municipal court judge, I suggested utilizing videoconferencing to facilitate necessary court functions.
A little over a year ago, Wyoming adopted a criminal procedure rule (W.R.Crim.P. 43.1) that allows for the use of videoconferencing in certain court proceedings, including initial appearances, arraignments, and probation revocations with the defendant's consent. The rule still prohibits videoconferences for bench trials, jury trials, and felony sentencings, though it has now been temporarily expanded to include teleconferencing, when appropriate. However, until now, our court proceeded with business as usual, including no videoconferencing.
Once we realized the court would temporarily close to the public, we knew we needed to become accessible in a whole new way. With the assistance of IT, we quickly rescheduled arraignments, hearings, and scheduling conferences to allow for appearances via the Zoom video platform. All filings have to be done by facsimile or mail, and there is no charge for fax filing during this time. We also modified our bail procedures to allow for release on people's "own recognizance" when safe to do so.
Resources matter, especially when the vast majority of defendants appearing in municipal court do so without the benefit of counsel. So far, except for a few minor glitches, things seem to be working for defendants, attorneys, and court personnel. Though we have set bench trials and jury trials out for several weeks, limits on in-person public access to the court may still need to extend beyond the original timelines. The situation remains fluid, as do many of our policies in light of the current pandemic. Virtually overnight, we went from a crowded in-person courtroom to integrating technology in a way that allows defendants and essential court personnel to conduct the business of the court while complying with the Wyoming Judicial Branch: Respiratory Disease Pandemic Plan.
The reasons for having to innovate on the fly are tragic and devastating, but the results are a court that—even with doors locked to the public—is arguably more accessible to many.