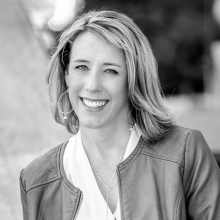 Former Director of Communications
Carolyn Tyler was the Director of Communications for IAALS and its initiatives. She joined IAALS in January 2016 with a focus on spreading its mission and transformative impacts on the American legal system.
Tyler's professional career spans both the private and public sectors. Prior to joining IAALS, she served as the spokeswoman for the Colorado Attorney General's Office. She has also worked for several Fortune 100 technology and telecommunications companies. Tyler oversaw the media relations for the $6 billion Qwest Communications Business and Wholesale channels, handled media relations for several mergers and acquisitions, drove executive thought-leadership campaigns, and supported public policy and philanthropic activities.
She received the PR News Platinum PR Award for Crisis Management for her contribution handling the WorldCom scandal and a PRSA Silver Anvil Award for Public Relations Professional of the Year for her contributions to the company's crisis communication team and managing what was then the largest corporate scandal in U.S. history and most successful emergence from Chapter 11 bankruptcy by any company.
Tyler moved to Colorado from the Washington, D.C., area where she ran the National Cable and Telecommunications war room during the 103rd Congress.
She holds a Bachelor of Science degree from the University of Maryland, College of Journalism.