All Gas, No Brakes: New Model of Judicial Leadership is Bringing Justice Back Within Reach of the People
March 12, 2021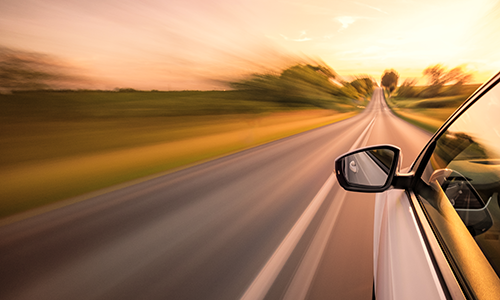 Chief Justice Bridget Mary McCormack recently wrote: "Let's not leave what happens next to chance. Also, all gas no brakes. This is a breakthrough moment for access to justice." She was responding to Legal Services Corporation President Ron Flagg, who shared the chief justice's view that while the pandemic may not be the disruption we wanted, it could very well be the disruption we needed to bring more access and transparency to our justice system.
Rising to the occasion during the pandemic is on brand for the chief justice. She spearheaded efforts in her state to modernize the court system and use technology to increase efficiency and accessibility to civil courts. Meeting the challenge of the current public health crisis, Chief Justice McCormack ordered civil trial courts to maximize the use of technology to enable and/or require parties to participate remotely, and waive any fees to allow parties to participate remotely. Because she was keenly aware of the need to harness technology to meet the vast and growing needs for accessibility to court services, Michigan was already further along than many other states in setting up the infrastructure that would be needed during the pandemic by purchasing Zoom licenses and videoconferencing hardware. But technology alone isn't enough.
Chief Justice McCormack has pushed the legal profession to think differently about how legal services are delivered, with an emphasis on data-driven, innovative solutions that focus on the people in need. Michigan's Justice for All task force hosted town halls, conducted surveys, and learned as much as it could—directly from the people the justice system is meant to serve. Chief Justice McCormack chose to view the disruption of this past year as a challenge, but also as an opportunity to do things differently and learn what is possible.
That kind of forward-thinking, proactive approach is one of the reasons why the ABA Journal recognized Chief Justice McCormack in its annual profile of innovators who are pushing the envelope and finding new, dynamic ways to practice law and administer justice. And there are others in the judiciary who have also risen to the challenge of our times. Notably, her rebel peers this year include Justice Constandinos Himonas and litigator John Lund from Utah, and Vice Chief Justice Ann A. Scott Timmer and Administrative Office of the Courts Director David Byers from Arizona—all recognized for their pioneering and historic efforts to reform the way we regulate legal services to increase access, affordability, and innovation.
Justice Himonas and former Utah State Bar president Lund led the effort in Utah that eventually resulted in the Utah Supreme Court voting unanimously to establish a regulatory sandbox for nontraditional legal services providers (including entities with investment or ownership by professionals other than lawyers) in order to address the state's access to justice crisis. This sandbox is the first of its kind anywhere in the U.S., and it will allow individuals and entities to explore creative ways to safely allow lawyers and non-lawyers to practice law as well as reduce constraints on how lawyers market and promote their services.
In Arizona, Justice Timmer, who served as chair of Arizona's Task Force on the Delivery of Legal Services, and Byers, a task force member, led the way on exploring potential changes to Arizona's ethical rules and codes governing the practice of law. Their effort to garner public feedback broke new ground designing user-centered solutions oriented to the needs of the people, and led to the Arizona Supreme Court's unanimous vote to eliminate its ethics rules barring nonlawyers from having an economic interest in law firms or participating in fee-sharing, and streamlined rules governing how lawyers can advertise and connect with potential clients.
The ABA Journal notes that "[f]or this year's class of Legal Rebels, the ABA Journal and the ABA Center for Innovation have chosen to highlight judges, lawyers and legal professionals who have helped bring about changes to the judicial system. Through their work, they've established the blueprint for courts to better serve the general public—with or without a pandemic." And it looks as though courts are rising to the challenge. As lawyer and journalist Bob Ambrogi put it: "Courts have gone from blocking change to driving it." This type of judicial leadership reflects our current inflection point, where the risk of the status quo has become much greater than the risk of change.
Indeed, all of these leaders embody what it means to be a rebel by pushing against the status quo and boldly reimagining how legal services can be regulated and delivered in an industry characterized by a culture of incremental change, backwards-looking tradition, and risk aversion. The future of our justice system will depend on a new model for leadership among the judiciary, and what we are seeing here is the vanguard of that new model, a redefinition of what it means for our judges to be the stewards of our justice system: proactive engagement of the issues, multidisciplinary approach to solutions, innovative and creative thinking, data-informed policy making, and the courage and vision to get ahead of problems and explore new solutions—all directed towards being responsive as possible to the needs of the people.
These individuals are willing to forge a new path in order in order to tackle the access-to-justice crisis head on, and their leadership has paved the way for lawyers and other service providers to more freely innovate and empower more people access our legal system. This vision is one IAALS shares—our Unlocking Legal Regulation project is about taking a bold step forward and laying the foundation for a consumer-centered regulatory system to ensure a more robust market for high-quality legal services. That is why we recently announced that Justice Himonas and Lund are the recipients of our 2021 Rebuilding Justice Award—they exemplify the spirit of innovation and leadership needed to build a legal system that is accessible, fair, reliable, efficient, and accountable.
While this year's group of judicial legal rebels have all overcome difficult challenges in forging ahead, they have also answered the call of our times when we needed their leadership the most. Others can do it, too—and they don't have to do it alone. IAALS and other organizations are there to support these efforts by the courts with research, expertise, and impartiality. We urge courts to look to us as a resource for easing the way to do the critical work of increasing access, efficiency, and transparency in our legal system. Now, in the midst of so much disruption, is the time to work together to reframe our legal system and finally bring the promise of justice to everyone. All gas, no brakes.
Dive Deeper
Too many people cannot effectively access our legal system to protect their rights and resolve their disputes. But if we want to make legal services more accessible, we must re-envision how they are delivered. This project is about taking a bold step forward into a consumer-centered regulatory system—one that is competitive, broadly accessible, and better meets the needs of the people.
Read More