Utah Supreme Court Makes History with Vote to Establish Regulatory Sandbox
August 17, 2020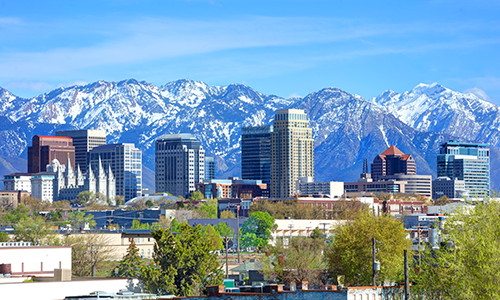 Last week, in a historic vote, the Utah Supreme Court voted unanimously to establish a regulatory sandbox for nontraditional legal services providers—including entities with investment or ownership by professionals other than lawyers—in order to address the state's access to justice crisis. According to the court's press release, "These changes allow individuals and entities to explore creative ways to safely allow lawyers and non-lawyers to practice law and to reduce constraints on how lawyers market and promote their services."
The sandbox has been in the works for several years; a work group was established in 2018 and a task force in 2019, which led to the initial proposal for both the sandbox and an Office of Legal Services Innovation. Yet, while the need for affordable legal services has already reached "crisis levels," the COVID-19 pandemic and its subsequent economic fallout will inevitably lead to an even greater need for affordable and innovative legal services, as many Americans face challenges related to employment, healthcare, debt, and bankruptcy. 
The pilot program will run for two years. The sandbox, based on principles developed by IAALS' model, is a first-of-its-kind program that will allow the Utah Supreme Court to gather invaluable data on the benefits provided by these new legal service providers, as well as assess any risks they may pose to consumers. IAALS will act as an independent third-party evaluator to analyze data that will shed light on such issues as the process for applying to participate in the sandbox, the types of new providers and services that come into the sandbox, the number and type of clients they serve, the quality of those services, and provider and client experiences. At the end of the pilot period, the Utah Supreme Court will use this evaluation as part of their determination of whether or not the program should continue.
In addition to the sandbox, the court voted to establish an Office of Legal Services Innovation to serve as an independent regulator. This regulator will be housed within the supreme court and will assess and recommend sandbox applicants to the court, as well as oversee the applicants that are authorized by the court to offer new types of legal services. The Office of Legal Services Innovation will be funded initially by a grant from the State Justice Institute, as well as in-kind contributions from the National Center for State Courts and IAALS.
Justice Deno Himonas, head of the aforementioned Utah Implementation Task Force on Regulatory Reform and a tireless advocate for regulatory reform as a way to increase access to justice, believes that the sandbox will help to finally tackle the mountain of Americans' unmet legal needs—instead of merely chipping away at it.
"We cannot volunteer ourselves across the access-to-justice gap. We have spent billions of dollars trying this approach. It hasn't worked. And hammering away at the problem with the same tools is Einstein's very definition of insanity. What is needed is a market-based approach that simultaneously respects and protects consumer needs. That is the power and beauty of the supreme court's rule changes and the legal regulatory sandbox."
America has had an access to justice problem for decades—yet in the wake of the pandemic, it's never been more apparent that new legal services and providers are needed to address this crisis. The Utah Supreme Court's outstanding leadership will hopefully serve as a clarion call to other states to be bold and not wait to implement innovative, forward-thinking solutions. By voting yes on the sandbox and with IAALS to provide expertise and people-centered, data-drive research, Utah is making history and is, undoubtedly, one step closer to achieving the ideal of justice for all.
Dive Deeper
Too many people cannot effectively access our legal system to protect their rights and resolve their disputes. But if we want to make legal services more accessible, we must re-envision how they are delivered. This project is about taking a bold step forward into a consumer-centered regulatory system—one that is competitive, broadly accessible, and better meets the needs of the people.
Read More