Arizona Supreme Court Approves Civil Justice Reforms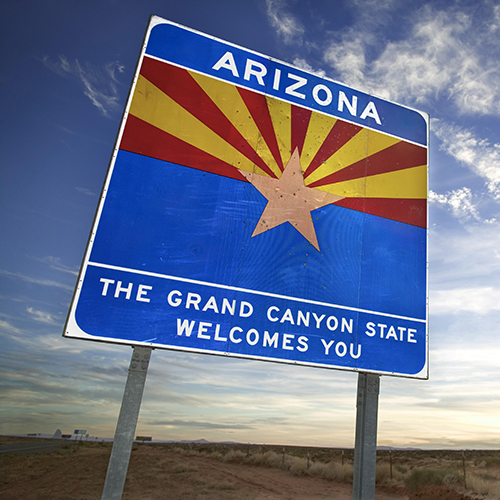 Arizona's Supreme Court has approved numerous civil justice reforms "aimed at reducing the time and expense it takes to resolve civil cases in Arizona's superior courts." The reforms are based on the recommendations of Arizona's Civil Justice Reform Committee, which was established by the Arizona Supreme Court in December 2015 to "develop recommendations, including rule amendments or pilot projects, to reduce the cost and time required to resolve civil cases in Arizona's superior courts."
The Committee was charged with reviewing national proposals for reform and research, including the Conference of Chief Justices Civil Justice Improvements Committee's report Call to Action: Achieving Justice for All, the National Center for State Court's Landscape of Civil Litigation in State Courts, and IAALS' and the ACTL's report Reforming Our Civil Justice System: A Report on Progress and Promise. Under the leadership of Don Bivens, an Arizona attorney and former chair of the American Bar Association's Section of Litigation, the 25-person Committee set forth extensive recommendations focused on case management reform, discovery reform, compulsory arbitration reform, and court operations reform. The Civil Justice Reform Committee issued its report and recommendations, A Call to Reform: The Committee on Civil Justice Reform's Report to the Arizona Judicial Council, in October 2016.
Chief Justice Scott Bales praised the effort, noting:
"Task Force members and court staff did an extraordinary job in identifying proposed reforms. Arizona's courts have long been leaders in adopting innovative approaches to improve the handling of cases. The new procedures continue that tradition and respond to changes in technology and litigation practices to help ensure that our courts efficiently resolve civil disputes."
The Arizona Supreme Court has now reviewed those recommendations and issued a series of rule changes, which will take effect July 1, 2018. Some of the highlights include:
Case tiers to right-size discovery and the pre-trial process to better fit the needs of cases
Expedited procedures for resolving discovery disputes
Rule revisions regarding preservation, disclosure, and the discovery of electronically stored information
Rule changes to provide more protection against unduly burdensome non-party subpoenas
The Committee also recommended that a short trial alternative to compulsory arbitration be implemented on a pilot basis in Pima County. IAALS and the National Center for State Courts worked with the Arizona Civil Justice Reform Committee and continues to work with Arizona on implementation and evaluation of the short trial pilot as part of the Civil Justice Initiative Implementation Project.