Colorado Looks to New York for Ways to Level the Playing Field for Litigants
June 17, 2016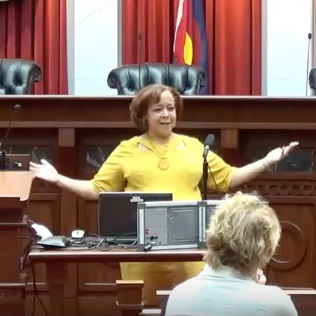 Deputy Chief Administrative Judge Fern Fisher of the New York City Courts recently addressed the Colorado Supreme Court Advisory Committee and its Limited License Legal Technician (LLLTs) Subcommittee.
Judge Fisher spoke to the Committee and Subcommittee members about New York's Court Navigator Program, which provides self-represented litigants in landlord-tenant and consumer debt cases with specially trained non-attorneys. The navigators are authorized to assist litigants with accessing and completing forms, getting paperwork in order, and knowing what to expect during court proceedings. The program is designed to level the playing field and increase access to justice.
The New York Court Navigator Program is one of the models the Colorado LLLT Subcommittee is exploring as a solution for better meeting the needs of Colorado's self-represented litigants.