Florida Joins Growing List of States Testing Legal Regulation Reforms
July 13, 2021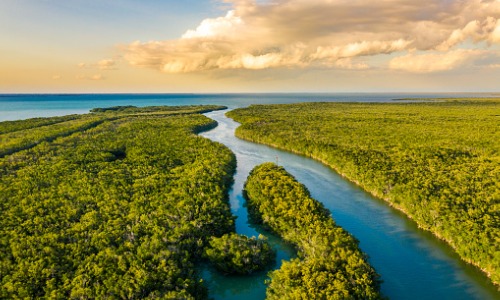 On June 28, the Special Committee to Improve the Delivery of Legal Services submitted its final report to the Florida Supreme Court, recommending that Florida adopt a Law Practice Innovation Laboratory Program. The committee had been tasked by the court with studying whether and how the rules governing the practice of law in Florida may be revised to improve the delivery of legal services to consumers, and to assure Florida lawyers play a proper and prominent role in the provision of these services.
The lab, similar to Utah's first-of-its-kind regulatory sandbox, is where recommendations approved in concept by the committee—amended rules surrounding fee-splitting and law firm ownership as well as regulated nonlawyer providers of limited legal services—would be tested and evaluated. A commission established and supervised by the Florida Supreme Court would oversee the lab.
Amending Florida's Rule 5.4, which dictates fee-splitting and law firm ownership, would allow nonlawyers to have a non-controlling equity interest in Florida law firms, albeit with restrictions—similar to the structure that currently exists in Washington, D.C. According to the committee's report, this could open up "new ways that lawyers can work with technology companies or other nonlawyer companies and individuals to provide more innovative ways to deliver services, and in some cases, provide consumers with more information useful to the selection of legal counsel." However, the work of the nonlawyer must actively support the work of the law firm, and passive ownership of law firms would not be permitted.
In addition, a Limited Assistance Paralegal Program would allow qualified registered paralegals to assist clients in preparing and filing legal forms, provide information to clients regarding their legal matters, and provide ministerial assistance in court proceedings. All services in the program must be provided within a law office and are limited to specific areas of law; the committee recommends that these areas should be where litigants are often self-represented and access is limited.
Florida has become the latest of a slate of states to investigate whether or not the re-regulation of legal services could bring greater access to justice. In August 2020, the Utah Supreme Court made history with its vote to establish a regulatory sandbox for nontraditional legal services providers in order to address the state's access to justice crisis. (IAALS, as part of our Unlocking Legal Regulation project, is an independent third-party evaluator in Utah and is analyzing data gathered from the sandbox.) Shortly thereafter, the Arizona Supreme Court voted unanimously to eliminate its ethics rules barring nonlawyers from having an economic interest in law firms or participating in fee-sharing, streamline advertising rules, and approve the licensing of legal paraprofessionals. And states such as California, Illinois, and New York are all exploring how re-regulating the practice of law could open up doors for lawyers and other service providers to use innovative ways to help more people access our legal system.
The proposals in Florida are far more modest in scope than Utah's sandbox, and are unlikely to be enough to fully address the current crisis in access to legal services. But the recommendations go further than what many expected. Importantly, the committee noted that "most lawyers responding [to the committee's survey on Rule 5.4] did not want to see any change." But the committee also noted that "unfortunately, the reality is that the current rules are not addressing 'the challenges facing Florida lawyers, and the difficulties that many Floridians encounter in securing legal services.'" The committee continues: "This fear of change is likely more fear of the unknown . . . While this is understandable, it is no reason to keep the status quo when the status quo is not working."
While the scope of these recommendations may be more modest than what Utah and Arizona have done, the committee's recognition that states must change and be open to new ideas should be commended. So should the pursuit of a Utah-style regulatory sandbox for data-driven policy making. We can no longer prescribe or proscribe behavior and hope for the best. We must focus on evidence of outcomes for the public if we are to meet the promise of justice. States cannot afford a wait-and-see approach.
The Law Practice Innovation Laboratory Program is a promising step toward reimagining how legal services can be delivered and providing much-needed access to those services for all Floridians.  We applaud Florida's efforts to create space for innovation in pursuit of greater access to justice, and hope that other states will carry this momentum forward.
Dive Deeper
Too many people cannot effectively access our legal system to protect their rights and resolve their disputes. But if we want to make legal services more accessible, we must re-envision how they are delivered. This project is about taking a bold step forward into a consumer-centered regulatory system—one that is competitive, broadly accessible, and better meets the needs of the people.
Read More