Former Montana Supreme Court Justice Urges Switch to Merit Selection
May 14, 2021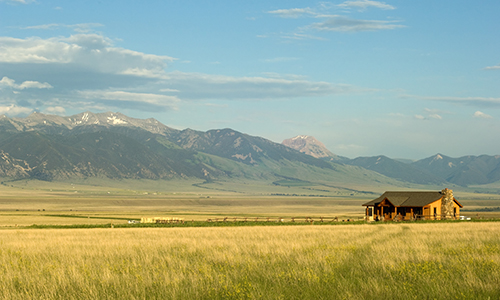 In a guest column for the Montana Standard, former Montana Supreme Court Justice James C. Nelson calls for the implementation of a merit-based judicial selection process to keep Montana's courts free from partisanship and outside influence.
"We need to change this whole system so as to ensure that the judiciary remains fair, independent, impartial, and competent," writes Justice Nelson, who is now retired from the bench. His op-ed comes after a new Montana law gives the governor the sole power to directly appoint judges to fill temporary vacancies in district courts and the state supreme court.
Although Montana's supreme court justices and district court judges are currently elected by popular vote, before the most recent legislative session, vacancies created by a judge's mid-term retirement, resignation, or removal were filled via a merit-based process involving a judicial nominating commission and the governor. The new law replaces that commission and shifts to appointments identified solely at the governor's discretion.  
"Will that result in the appointment of better jurists? Not likely," writes Justice Nelson. Instead, in the op-ed, he proposes an amendment to the state constitution that would allow for justices and judges to be selected via solely a merit-based system—"on the basis of character, experience and intellectual rigor." He suggests that, along with having at least 10 years of office experience and trial and appellate practice, candidates should be considered on the basis of their pleadings, briefs, and other writings; court decisions and opinions, if applicable; and character and temperament.
"To keep politics and money out of the process to the extent humanly possible, judicial selection should be made by a commission composed of the leaders of stakeholder organizations and individuals." This commission, according to Justice Nelson, could include presidents of the state bar, lawyers, school board representatives, law school faculty, and members of the press. Commission members would serve fixed terms and rotate out periodically, and "would represent a diverse cross-section of political and social views and would be populated with those who actually have the greatest stake in placing quality jurists on the bench."
Merit selection is the foundation of IAALS' O'Connor Judicial Selection Plan—a model for choosing, evaluating, and retaining judges—created with retired U.S. Supreme Court Justice Sandra Day O'Connor. Six states currently use the methods outlined in the O'Connor Judicial Selection Plan to choose and retain all judges.
As Justice O'Connor shared regarding the O'Connor Plan, this model provides a selection process "to encourage highly qualified individuals to apply for judgeships, assure that the best judicial candidates are selected and retained, and engender support for the judiciary from the other two branches." Such an approach prioritizes qualifications and impartiality, while building accountability and public confidence through an informed election process. Undermining the public's trust and confidence in our judiciary undermines their trust and confidence in our entire system of government.
"The point is," Justice Nelson writes, "We don't need politics' and money's influence in the judiciary. And, we don't need jurists appointed through gubernatorial patronage. We must change the present system."
Dive Deeper
IAALS and U.S. Supreme Court Justice Sandra Day O'Connor (Ret.) have identified a model for choosing, evaluating, and retaining judges that balances the need for fair and impartial courts with the need for public accountability and transparency.
Read More