Resignation of Oklahoma Judge Highlights Need for Improved State Judicial Discipline Systems
August 23, 2018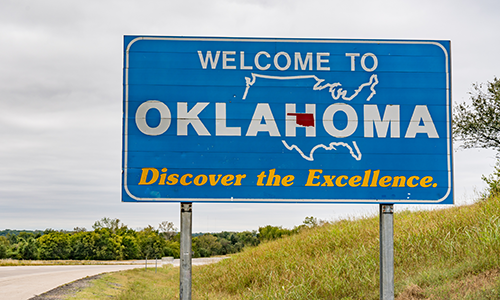 According to news reports, a state district judge in Oklahoma's green country, north of Tulsa, agreed to resign and no longer seek judicial office. The resignation followed a petition describing numerous acts of misconduct that Oklahoma's chief justice filed with the state's Court on the Judiciary Trial Division.
The case illustrates several aspects of state judicial discipline highlighted in a recent IAALS report, Recommendations for Judicial Discipline Systems, which drew from an IAALS convening of state judicial disciplinary body members and staff, as well as other judges and academic experts.
For one thing, the report recognized that while judicial misconduct complaints must not be "another means of appealing an outcome in a case," that doesn't mean that judicial actions taken in the context of deciding cases can never give rise to "a cognizable misconduct complaint, even though the complaint centers on the judge's decision or order." The litany of misconduct committed by the Oklahoma judge ran the gamut, from attempting to fix a son's traffic ticket to misrepresentations in campaign literature.
But he was also cited for behavior during judicial proceedings. For one example, in an arraignment for larceny in which the defendant reportedly became belligerent, the chief justice's petition said, "without a hearing [the judge] sentenced [the defendant] to six months flat time for direct contempt . . . in addition to fees and costs. . . . [The records of the proceedings did not] reflect . . . that defendant was afforded an opportunity to offer evidence, refute the excessive punishment, or have a hearing in front of a different judge." In short, the judge's judicial orders constituted misconduct.
In fact, the news report indicated that the judge "jailed more than 200 people for contempt of court and routinely ignored their right to due process." That raises another aspect of the discipline process that the convening discussed and the IAALS report highlighted:
"Several Convening participants encouraged commissions to intervene informally but proactively when they see—or receive from lawyers or bar surveys—evidence of a judge's developing pattern of problematic demeanor. . . . Early and proactive intervention should be considered even when the problematic behavior does not yet warrant significant discipline."
It is not apparent one way or the other from news accounts whether Oklahoma's Council on Judicial Complaints was aware of the judge's pattern of behavior, or, if it was, did anything about it. Suffice it to say that the churning of the Oklahoma disciplinary machinery and what news reports say is the possibility of a class action lawsuit on behalf of the victims of the judge's improper contempt citations might have been avoided with early intervention.
Furthermore, the IAALS report discusses whether judges accused of misconduct should be able to avoid sanctions by retiring from office. That was not the case for the Oklahoma judge, who stipulated upon retiring that he would not ever seek judicial office and, were he to do so, said the stipulation, the chief justice's petition could be refiled and the judge could face a trial on its charges.
On the other hand, the sanctions imposed on the judge—a permanent bar on judicial office holding—appear rather modest compared to such sanctions as loss of benefits or monetary fines that some disciplinary systems impose. Indeed, the stipulation explicitly provided that the judge "will be entitled to keep and enjoy any and all retirement benefits to which he is entitled."
IAALS' recommendations should be considered carefully by all those who run, participate in, or are observers of state judicial discipline systems, so that situations like these can be avoided in the first place or dealt with uniformly when they do arise.
Dive Deeper
In this report, we make recommendations for judicial discipline systems that are designed to achieve a balance between transparency and accountability, confidentiality and trustworthiness—all with the goal of enhancing public trust and confidence in the judges of this nation.
Read More