Utah's Certified Advocates Partners Program Made Possible by Regulatory Sandbox
February 16, 2022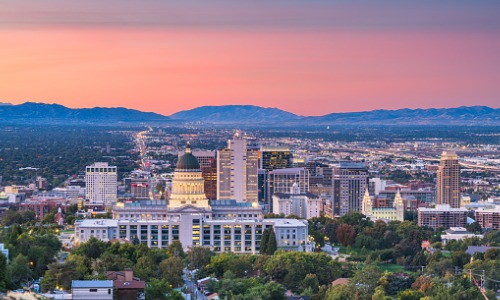 In Utah, victims of domestic violence and stalking no longer have to navigate the process of obtaining a protective order alone. 
For individuals who cannot afford or otherwise don't want to hire a lawyer, victim advocates are able to tell victims which protective order to apply for, how to correctly fill out forms, and what they should expect in court. This legal advice was solely the purview of lawyers before Utah's regulatory sandbox opened, and fortunately, victim advocates are now permitted to provide this critical help.
Authorized in February 2021, the Certified Advocate Partners Program is one of 33 entities that has applied and gained entry to the sandbox. According to a January article in the Salt Lake Tribune, "six victim advocates from across the state — who work for community organizations, prosecutor's offices and police departments — went through the training last spring, and [the executive director of Timpanogos Legal Center] said they plan to continue and grow the first-of-its-kind program in the future." 
Not only do these victim advocates help people navigate a confusing and high-stakes process—one that involves myriad forms and jargon they're unfamiliar with—they're also trained to provide emotional support during an overwhelming and distressing time. 
"We are optimistic that this program will help more victims receive legal protection from their abusers," the program's webpage states, "enabling them time and space to recover and begin the process of moving on to the next step in their lives."
As the data has shown, Utah's sandbox is equipping businesses and nonprofits alike to provide much-needed and in-demand legal services, from end-of-life planning to business-related matters to marriage and family issues. In fact, the latest activity report from the Office of Legal Services Innovation revealed only one harm-related complaint for every 3,180 legal services delivered—and that, so far, entities within the sandbox have served over 10,000 unduplicated clients. 
Although paraprofessionals in the law are far from new, momentum has been growing to empower these individuals to provide legal advice and more effectively join the fight in closing the ever-widening justice gap. As IAALS Legal Assistant and certified paralegal Janet Drobinske wrote in a recent comment to the State Bar of California: 
If asked, nearly everyone who works in the legal field would likely say they entered it to help people. It is a service industry that needs to expand its reach and perhaps rebrand at the same time. The profession is revered by many but is also the subject of much consternation, not to mention derision. Redemption of the legal field is possible and may be found in opening avenues to its foundational purpose and its highest calling: helping people with their legal needs.
States such as Arizona, Minnesota, and Utah currently have programs that license individuals other than lawyers to practice law or give legal advice in some capacity, and proposals are currently on the table in Oregon and California to do the same. 
Thanks to Utah's sandbox and the Certified Advocate Partners Program, between June and October, the six advocates who went through the training were able to provide 111 services to nearly 60 people—just one of the myriad better outcomes created for everyday people when we begin to reimagine law.