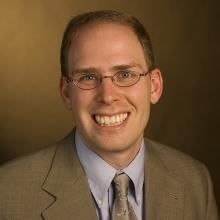 Jordan Singer is a Professor of Law at New England Law | Boston. Formerly, he was director of research for IAALS. His focus was on aspects of civil procedure and process, judicial selection, and judicial performance evaluation, and he authored numerous institute publications. He had previously served as a senior litigation associate with Goodwin Procter LLP in Boston, with a practice emphasizing intellectual property litigation.
Professor Singer's current research focuses on civil procedure, social cognition and courts, and judicial selection and evaluation. He has made numerous presentations on these and other topics, including serving as a panelist at the Federal Advisory Committee on Civil Rules 2010 Litigation Review Conference at Duke Law School and presenting on "Innovation and Judicial Leadership" at the 2010 Federal Judges Association quadrennial conference. He is a member of the Massachusetts Committee on Judicial Performance Evaluation and the founder of a national working group on performance evaluation programs.
After graduating from law school, he served as a law clerk to Justice Gregory Hobbs, Jr., of the Colorado Supreme Court. Singer received a J.D. from Harvard Law School, where he was deputy editor-in-chief of the Harvard International Law Journal.
Professor Singer chairs IAALS' JPE 2.0 Task Force.