California Closing the Justice Gap Working Group Should Include More Consumer and Public Voices
July 16, 2020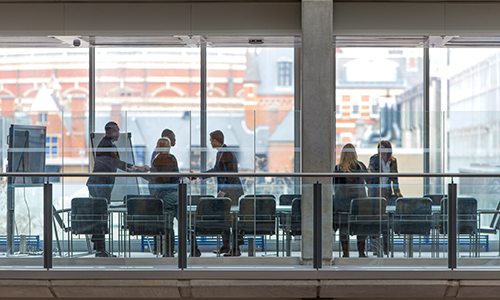 In May 2020, the California State Bar Board of Trustees authorized the formation of the Closing the Justice Gap (CTJG) Working Group to explore further the recommendations of the Task Force on Access Through Innovation of Legal Services (ATILS). The ATILS Task Force—a diverse group of attorneys and members of the public—worked for years to research and recommend innovative solutions to increase access, including the development of a regulatory sandbox to test whether new regulatory rules and new legal services entities could make a demonstrable dent in the access to justice gap. 
Today, the California Board of Trustees is meeting to consider (among other things) the charter and composition of the CTJG Working Group. We at IAALS applaud the board for creating the working group and committing to move forward with important and innovative legal services solutions. However, we strongly encourage the working group to significantly diversify its membership.
The CTJG Working Group proposed charter and composition purports to "ensure that a wide variety of perspectives are fully and thoughtfully considered in this exploration." Yet I do not see this diversity of perspectives borne out in the proposed composition. Notably, the roster anticipates a singular consumer voice. Consumers do not speak in a single, unified voice. The faulty assumption that they do is part of what created this legal services gap in the first place. The un- and underserved market is comprised of many diverse consumer groups. If we are truly intending to serve and protect them, then more of these voices deserve a seat at the table.
I would also suggest that the inclusion of only one consumer voice on the working group—alongside a multitude of legal industry perspectives—does little to inspire public trust and confidence. While legal perspectives are absolutely vital in a conversation about changing the legal system, that those voices will far outweigh any public voices carries a message regarding the importance and primacy of serving the public. And it is not a good message.
To those who might argue that these legal perspectives can fully empathize with and represent diverse consumer perspectives, I would respectfully disagree. This is not a condemnation of attorneys—not at all—but rather the reality of being human. Decades of established behavioral economics research prove that we humans are biased creatures, whether or not we want to be. And we do not know what we do not know. This is why diversity in consumer perspectives is critical.
And, diversity in all forms is critical. There is a spotlight on our industry right now—and on others—highlighting the many ways in which we are failing on this front. We do not wish to see this important working group become part of a narrative that perpetuates gatekeeping and lack of diversity in the development of our regulatory solutions. This work is simply too important.
I am not being hyperbolic when I say that the future of access to justice in California depends on this working group. These are leaders in California—and in our nation. And this opportunity to lead carries with it an opportunity to break down the insular approach to developing legal rules and policy that has defined so much of our industry to date.
The legal profession is rooted in intellectual curiosity and a dedication to exploring all facets of an issue. A good lawyer acknowledges that she cannot know everything, and in the pursuit of justice must seek from others evidence, not assumptions, and firsthand accounts, not anecdotes. These same tenets hold true regarding the working group's inquiry into how best to close the justice gap.
The Closing the Justice Gap Working Group has an opportunity to make history, and I encourage the working group to do so while standing side by side with members of our public.