IAALS Announces Spring Speaker Series on the Future of Legal Services
January 31, 2020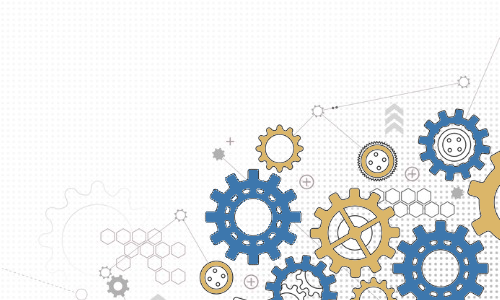 Our civil justice system faces a crisis in terms of access and innovation. Two-thirds of American households have civil legal problems, yet only 16 percent seek or consider seeking a lawyer's help. Most state court civil cases involve at least one party without a lawyer. People lack ready access to legal advice on issues affecting the most important aspects of their lives, while technological change has enabled the better delivery of many other services ranging from health care to banking.
The vast gulf between need and access requires rethinking how legal services are delivered and regulated. IAALS has helped spark this conversation through its Unlocking Legal Regulation project. To further the discussion, IAALS and the Sturm College of Law will host a three-part speaker series, The Future of Legal Services, bringing together perspectives from the legal profession, academia, and state supreme courts—the regulators of legal services.
Over the next few months, we'll hear from Patricia Refo, President-elect of the ABA, the world's largest organization of lawyers; William D. Henderson, one of the most influential thought-leaders in legal education; and a panel comprising Justice Melissa Hart of Colorado, Justice Deno Himonas from Utah, and Justice Ann A. Scott Timmer from Arizona—three states considering reforms in the delivery of legal services.
How people access legal services not only profoundly affects justice, but also has important implications for those who study, teach, or practice law. Join us in this stimulating series of talks about changes that can help us move towards the goal of justice for all. The series is being offered with support from the Business Ethics and Law Program at DU's Daniels College of Business and the Socio-Legal Studies Program at DU's College of Arts and Sciences, and CLE accreditation is pending. 
The ABA serves as a critical voice in framing the ethical code by which lawyers operate, and IAALS and Sturm are excited to take a look at how a new approach to legal services regulation may very well lead to expanded access to legal help, better protection for consumers, and justice we can believe in. 

Henderson's impressive career of innovation in both legal education and the profession make him a unique and informed voice on how we may best unlock legal regulation in order to deliver legal services in a way that's thoughtful, efficient, and affordable. Please note: William Henderson's session has been rescheduled for June 25 as a virtual event. Click here for more information.

States are the ultimate regulators of legal services in the U.S., and we are excited to hear from the justices of three states who are currently considering major regulatory reform. By bringing together a diverse group of voices whose profession deals with regulatory reform every day, IAALS and Sturm aim to provide an enlightening look into what is possible when we begin to reimagine law. Please note: the justices' session has been postponed. If you would like to be notified as to rescheduling, please contact us here. 
Dive Deeper
IAALS and the University of Denver Sturm College of Law co-hosted a speaker series—The Future of Legal Services—bringing together perspectives from the legal profession, academia, and state supreme courts—the regulators of legal services.
Read More