IAALS Celebrates with Partners and Friends at 2022 Rebuilding Justice Award Dinner
May 5, 2022
Last week, IAALS gathered with our partners and friends for our 14th Annual Rebuilding Justice Award Dinner. We were thrilled to welcome people back in person after three years to celebrate this year's Rebuilding Justice Award and Alli Gerkman Legal Visionary Award honorees, as well as recognize our collective efforts to build a more accessible, fair, and efficient civil justice system.
"During my first year at IAALS, I have been enormously impressed with the devotion to our work shown by those who work here and those who volunteer to help us further our mission," said CEO David Yellen. "I truly believe that IAALS' work is more important than ever—and that our impact is growing around the country." Yellen highlighted some of IAALS' recent work, including our groundbreaking US Justice Needs study, Building a Better Bar's impact on the future of the bar exam and legal licensing, Foundations for Practice's work across legal education and legal hiring, and our partnership with the Denver Law Firm Coalition for Racial Equity. He also discussed our newly launched Allied Legal Professionals project, which was chosen for the University of Denver's annual day of giving on May 18.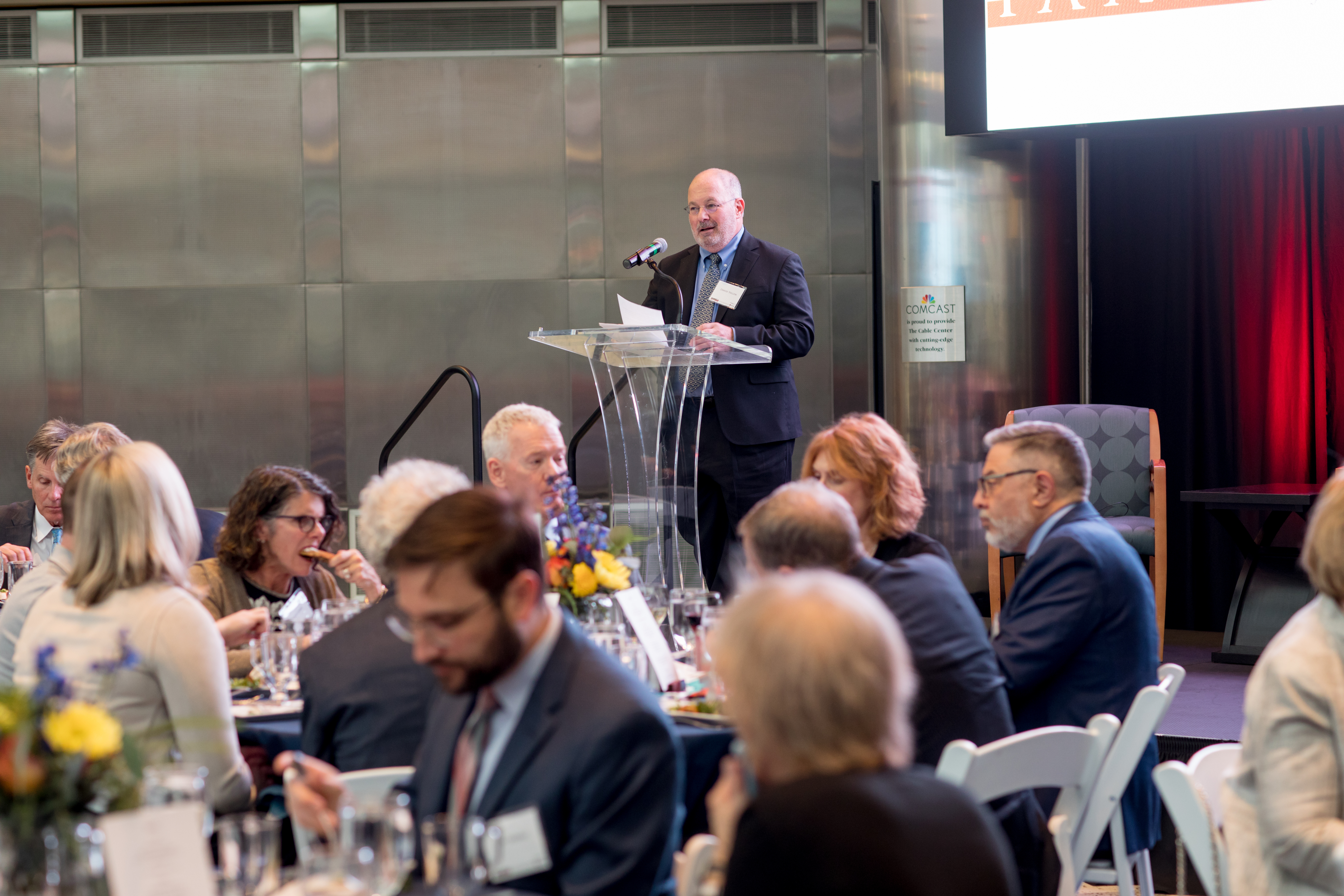 "Real, disruptive change is frequently discussed and predicted, but only rarely seen. Yet, we have certainly seen disruptive change over the past two years, in our country and the world at large—and in our justice system in particular," Yellen said. "And while the past two years were mostly spent socially distanced from one another, in many ways we became closer: closer to each other, closer to our partners, and closer to a vision of an inclusive and accessible legal system."
After dinner, IAALS Director of Special Projects Natalie Knowlton sat down with Rebuilding Justice Award recipients Justice Deno Himonas and John Lund in a fireside chat to discuss regulatory reform. Himonas and Lund were honored with our 14th Rebuilding Justice Award for their efforts in founding Utah's Office of Legal Services Innovation, which provides a safe environment where nontraditional legal service providers can innovate utilizing Utah's groundbreaking legal regulatory sandbox.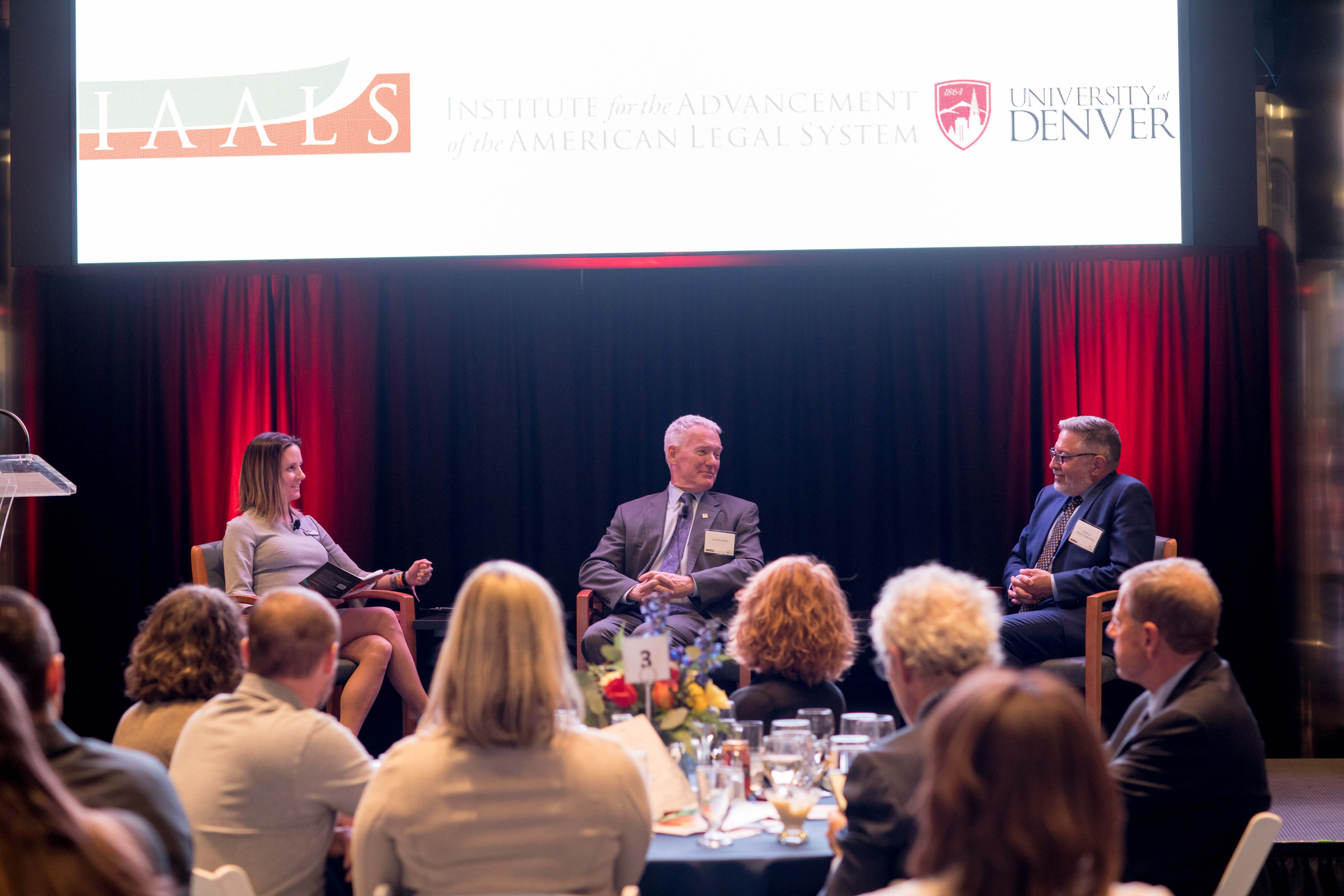 IAALS presented our first two Alli Gerkman Legal Visionary awards at the end of the evening. Anna Carpenter, recipient of the inaugural award in 2021 for her innovative work across legal education, legal services, and civil justice research, couldn't join us in person, but she sent a special video message for the audience. Our 2022 awardee Rohan Pavuluri, whose nonprofit Upsolve has relieved almost half a billion dollars in debt for low-income families, concluded the evening on an inspiring note: "For all of us at the forefront of a social movement, individual leadership really matters. That's why what we're doing at IAALS is so important, and that's why I'm so grateful to be in this community with all of you."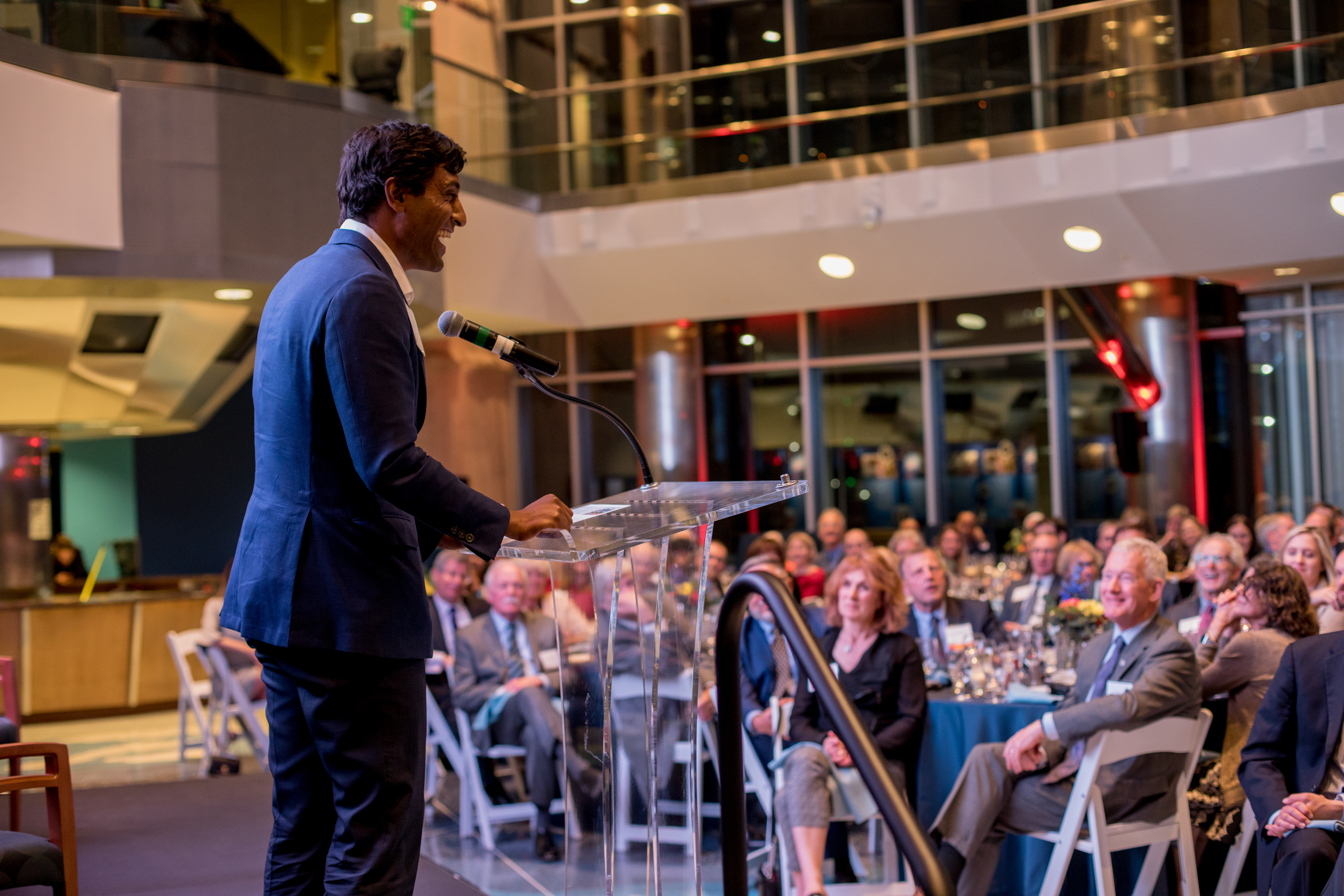 Thank you to everyone who joined us for a memorable and long-awaited evening. Our work isn't possible without contributions from and collaboration with so many partners, and we are incredibly grateful for their work and the chance to come together and celebrate our achievements.