Process Matters in Legal Regulation Reform
July 20, 2021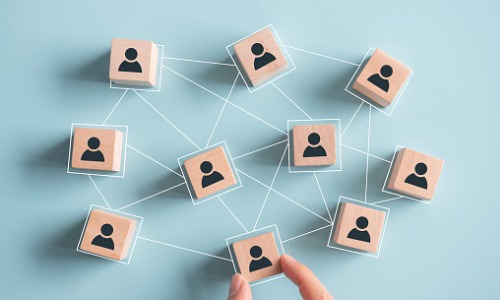 2020 was a year of unprecedented change in U.S. legal regulation. Thus far, 2021 is shaping up to be a year of increasing momentum and continued transformation.
We're researchers who study legal services regulation and access to the civil justice system. We've been thrilled to watch groundbreaking announcements from the West ignite a wide-ranging national debate about how best to regulate legal training, services, and businesses, while simultaneously driving innovation and improving access to justice.
As the debate has evolved, we've been paying special attention to the role people who are not lawyers are playing in the process of legal re-regulation. Those interested in legal regulation reform often discuss how lawyers can and should leverage allied experts—designers, social workers, technologists, and others—to drive innovation in legal services delivery. It's less common, however, to hear calls for people from outside of law to participate and play leadership roles in setting the rules that will govern legal practice in the future.
We see notable differences in the tenor and substance of re-regulation conversations depending on the level of engagement of those outside of the profession. We've come to believe the success of these efforts depends on the deep and consistent involvement of voices from outside of law. Thus, we're writing to issue a call for broader and deeper consumer and outside expert involvement and leadership in legal regulation reform.
As IAALS followers know, one of the most potent critiques of the legal profession is its unrivaled level of self-regulation. Lawyers, bar associations, judges, and courts have not had a track record of inviting people without law degrees into conversations about lawyer regulation—quite the opposite. The history of legal regulation is marked by a glaring absence of public and consumer voices and a dearth of contributions from experts outside of law. In contrast, public participation is a common element of professional regulation in many other fields.
Lawyers have much to learn from outside experts and consumers of legal services. Social scientists can help create data-driven legal services models and can help the profession understand the merits of baking data analytics into legal services regulation. Process management experts understand how to increase efficiency through the introduction of additional classes of paraprofessionals and new technologies. Economists can push lawyers to question fundamental assumptions about the legal market by contributing alternative regulatory designs and ownership models to the discussion. Consumers can share what they actually need and want when they face a legal problem, which is critical information if we want re-regulation to increase access to justice for those who need it most.
Our research into U.S. legal regulatory reform suggests the composition of decision-making bodies—including whether nonlawyers are meaningfully involved and empowered—could make a difference in the structure and outcomes of legal regulation. We believe we're seeing initial evidence that giving outside experts the power to help shape legal regulation will lead to a wider array of regulatory models and experiments and faster, greater change in legal services delivery models.
Utah is a case study in nonlawyer participation and leadership. Currently, people without law degrees—who are, notably, not incumbents in Utah's legal market—have key leadership roles in the development, implementation, and iteration of legal regulation by the Utah Office of Legal Services Innovation, which oversees the "sandbox." This is an overlooked but critically important aspect of Utah's story.
People who are not lawyers have been leaders in Utah's re-regulation conversation from the beginning, often as formal decision-makers. The Utah Work Group on Regulatory Reform, which initially recommended the sandbox model to the Utah Supreme Court, included one nonlawyer leader. Today, the 10-member Office of Legal Services Innovation Board includes five members from outside of the legal field who are leading experts in access to justice with training and professional experience in fields including economics, sociology, marketing, business, and artificial intelligence. The board is responsible for overseeing sandbox implementation, including designing internal rules and processes, reviewing applications from potential participants, and collecting data.
Utah's sandbox model is a radical innovation for legal regulation in the U.S. legal market. Three aspects of Utah's model are particularly revolutionary: the focus on consumer risk and outcomes, the data reporting requirements, and the choice to regulate entities rather than individual professionals. We believe nonlawyer, non-incumbent leadership is a key reason why Utah chose radical change over incrementalism. We predict that outside expert voices—assuming they remain at the table—will play a critical role in sustaining Utah's momentum over time, including positively affecting the quality of regulatory iteration.
Legal regulatory reform should not perpetuate the insular, incumbent-driven practices that have historically characterized the process of lawyer self-regulation. Today, seizing the opportunity for real change requires bringing new perspectives, voices, and expertise into the rooms where legal regulation decisions are made.
Right now, states around the country are setting up working groups, committees, and other decision-making bodies to study and recommend changes in legal regulation. Ultimately, state supreme courts set the rules that govern lawyers and legal services. Courts have the power to decide whose voices should be a part of the conversation. We applaud judicial and bar leaders, such as those in Utah, Arizona, Michigan, and California (to name a few), who have made real efforts to bring people from outside of law into regulatory reform conversations.
We urge judicial leaders to invite diverse voices from a range of fields and perspectives, including consumers, into re-regulation discussions. Most critically, we urge courts to empower consumer representatives and outside experts to take leadership roles. Years from now, when we look back on the history of legal regulatory change in the 21st century, the "who" of legal regulation will be a critical part of the story.