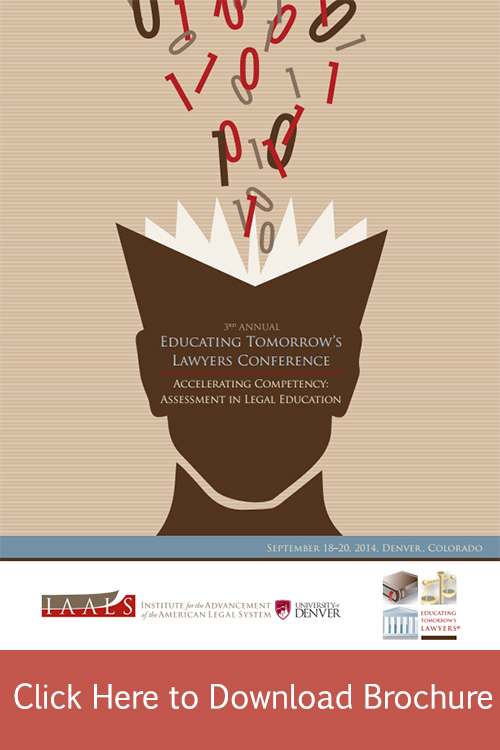 Traditional notions of assessment in legal education have limited our capacity to truly measure whether law students are receiving the education and training they need to enter the profession. Rather than using assessment as a sorting mechanism, assessment can and should be used as a powerful educational tool to serve a critical role in lawyer preparation and in improving legal education.
This conference demonstrated how assessment can be used for teaching, for learning, and as support for law schools and educators when developing new or innovative models.
Registration was complimentary for three faculty members from each Consortium school and for all Educating Tomorrow's Lawyers Fellows. Other participants joined the discussion on a limited basis. Contact Caitlin Anderson, Legal Assistant to Educating Tomorrow's Lawyers, for details.
The conference planning committee included:
Roberto Corrada, University of Denver Sturm College of Law
Andrea Curcio, Georgia State University College of Law
Alli Gerkman, Director of Educating Tomorrow's Lawyers
Mary Lynch, Albany Law School
Michael Hunter Schwartz, University of Arkansas at Little Rock William H. Bowen School of Law
Bill Sullivan, lead author of Educating Lawyers
David Thomson, University of Denver Sturm College of Law
Conference generously sponsored by: