Arizona Task Force Files Petition to Adopt Regulatory Framework
March 18, 2020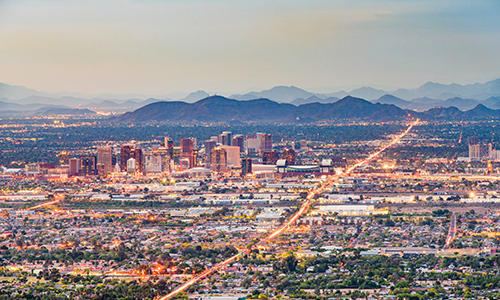 On February 13, the Arizona Task Force on the Delivery of Legal Services filed a petition with the Arizona Supreme Court to eliminate Ethical Rule (ER) 5.4, which prohibits lawyers from sharing legal fees with nonlawyers as well as from forming partnerships with nonlawyers if any of the activities of the partnership consist of the practice of law. Instead, the petition requests that the court adopt a framework for regulating what's known as an alternative business structure (ABS).  
According to the National Organization of Bar Counsel, an ABS can look a number of different ways, but is ultimately "a generic reference to any form of business model through which legal services are delivered that is different from the standard sole proprietorship or partnership model." Alternative business structures have taken off in other countries, namely Australia, England, and Wales. In the latter two countries, the Legal Services Act of 2007 created a new regulatory scheme that licensed entities as well as individual lawyers; as of November 2016, over 40 percent of the legal practices in England and Wales were registered as incorporated companies.
Additionally, although ethics rules in Washington, D.C. allow for professionals other than lawyers to own some portion of law firms, last month it was announced that the District of Columbia Bar is considering changes to those rules that could expand external ownership of law firms, as well as businesses in which lawyers and other professionals provide both legal and non-legal services. According to a Legal Futures article, "Washington DC has long been the only state to permit non-lawyer ownership, although this is restricted to situations where the law firm has as its sole purpose the provision of legal services, all owners agree to abide by the rules of professional conduct for lawyers, and the managing lawyers undertake to be responsible for the non-lawyers."
Under current proposals, alternative business structures in D.C. allow for external investment in law firms and ownership of law firms by professionals other than lawyers, while also allowing those professionals to provide some types of legal services—similar to how the ABS model works overseas. The D.C. Bar's Global Legal Practice Committee was seeking comments on these rule changes until March 9; IAALS' comment in support of expanding these rules can be found here. On the other side of the country, the State Bar of California's Task Force on Access through Innovation of Legal Services had their last meeting in February of this year, during which they too proposed several changes to Rule 5.4 that would allow for lawyers and nonlawyers to work more closely together.
In addition to adopting a framework to regulate ABSs, the Arizona task force's petition proposes that the court implement their recommendation to adopt a new category of nonlawyer legal services provider—limited license legal practitioners (LLLPs). Similar to Washington's Limited Legal License Technicians (LLLTs) and Utah's Licensed Paralegal Practitioners (LPPs), LLLPs could step in to perform work that, though necessary, is "routine, relatively straight-forward, high-volume but low-paying"—and rarely if ever performed by lawyers. These practitioners could also appear in court and administrative hearings in limited practice areas. They'd be distinct, however, from the state's already-existing Legal Document Preparers (LDPs), in the sense that they'd be able to provide legal advice and to make appearances in court on behalf of clients.
"The purpose of creating this new tier of licensed legal service provider is to fill a gap that exists between medium- and low-income individuals needed legal services and the cost of securing those services from the traditional legal market."
This petition was filed less than a week before the ABA passed Resolution 115, which makes it the policy of the ABA to "encourage[] U.S. jurisdictions to consider regulatory innovations that have the potential to improve the accessibility, affordability, and quality of civil legal services, while also ensuring necessary and appropriate protections that best serve clients and the public . . . ."
For Arizona's part, the petition does not mince words, making clear that "no compelling reason for maintaining [ER 5.4] exists." IAALS agrees that the rules governing legal practice must be revisited, including Rule 5.4, and we hope that more states will see that the time for innovation is now. In that vein, Utah's own work group on regulatory reform recommended that the state loosen or possibly repeal Rule 5.4, which led to IAALS' partnership with Utah to create, implement, and evaluate a regulatory sandbox—all part of our Unlocking Legal Regulation project. We're excited to see what innovative approaches to more accessible, efficient, and cost-effective legal services delivery are brought to the sandbox, and—more broadly—what is possible when state courts begin to reimagine law.
Dive Deeper
Too many people cannot effectively access our legal system to protect their rights and resolve their disputes. But if we want to make legal services more accessible, we must re-envision how they are delivered. This project is about taking a bold step forward into a consumer-centered regulatory system—one that is competitive, broadly accessible, and better meets the needs of the people.
Read More