IAALS' First Entrepreneur-in-Residence, Andrew Arruda, Leaves a Legacy at IAALS
January 31, 2022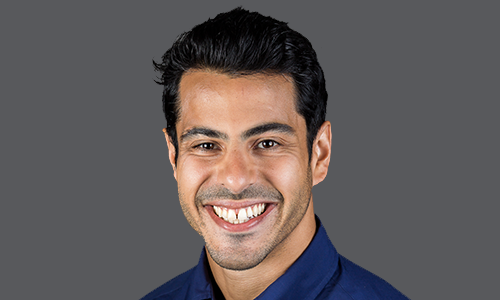 After a year of collaboration and innovation, IAALS Board of Advisors member Andrew Arruda has completed his term as our first entrepreneur-in-residence.
Arruda's expertise and start-up mentality made him a natural fit for a more hands-on role at IAALS as we continually seek more innovative approaches to our work and how we can bring change on the ground nationwide. During his tenure, Arruda lent his expertise to our legal education and profession efforts, including the Foundations for Practice and Unlocking Legal Regulation projects. 
Arruda was part of a steering committee to develop a new program that provides direct partnership with law firms to implement Foundations-based hiring outcomes—a process that favors increased diversity among new hires, as well as better hiring outcomes and retention overall. Drawing from our previous work with law firm Wheeler Trigg O'Donnell, in which the firm designed behavior interviewing to assess the foundations the firm's lawyers prioritized (resulting in an increase in diversity hires), Arruda pushed the team to develop new paths of implementation and engagement for Foundations-based hiring. He led efforts to develop a consultancy-oriented business model for IAALS and to strategically plan for outreach to law firms. Now, IAALS is working with two Denver-based law firms, Sherman & Howard and Davis Graham & Stubbs, to customize Foundations-based tools for their organizations. 
IAALS is also operating as the hub for the Denver Law Firm Coalition for Racial Equity, a group of law firms working to advance racial equity within its member firms—and the greater Denver legal community—through knowledge-sharing, joint initiatives, and accountability measures. IAALS serves as a neutral third party to collect and analyze data that will inform further recommendations to member firms, with the ultimate goal of improving equity for diverse attorneys across the city. In addition to his work on the steering committee overseeing these efforts, Arruda also helped us refine our marketing strategies and the operational structures needed for IAALS to make this program a success. 
"The diversity pipeline to the legal profession is broken—from scholarships, to the bar exam, to debt accrued, to the criteria legal employers look for. Every step to becoming a lawyer is stacked against people of color," Arruda said. "IAALS' work to shift the focus from prestige factors to professional competencies and characteristics is a crucial step in diversifying the legal profession, and I'm proud to have been able to contribute this past year to these critical projects." 
In regards to our legal profession efforts, Arruda collaborated with our team to develop better ways to reach the public, craft narratives, and seize the attention of a range of stakeholders—not just lawyers, but legal services innovators, policymakers, and a much broader public—ultimately the people our legal system is designed to serve. Equipped with these new ideas, IAALS is now exploring exciting new pathways for Unlocking Legal Regulation, including film and other media. We're also focused on gathering the stories of people who have experienced difficulties accessing legal services—and who know the benefits, firsthand, of the type of help made possible with regulatory reform. 
While we will greatly miss having Arruda in the trenches with us, we look forward to his continued partnership and contributions as part of IAALS' board of advisors. We are deeply grateful to Arruda for his tireless work and invaluable expertise over this past year—and for everything he's done to move our mission forward.